UNM researchers aim to develop bilingual computer programming curricula for Latinx youth
April 7, 2021 - Felina Maria de la Luz Martinez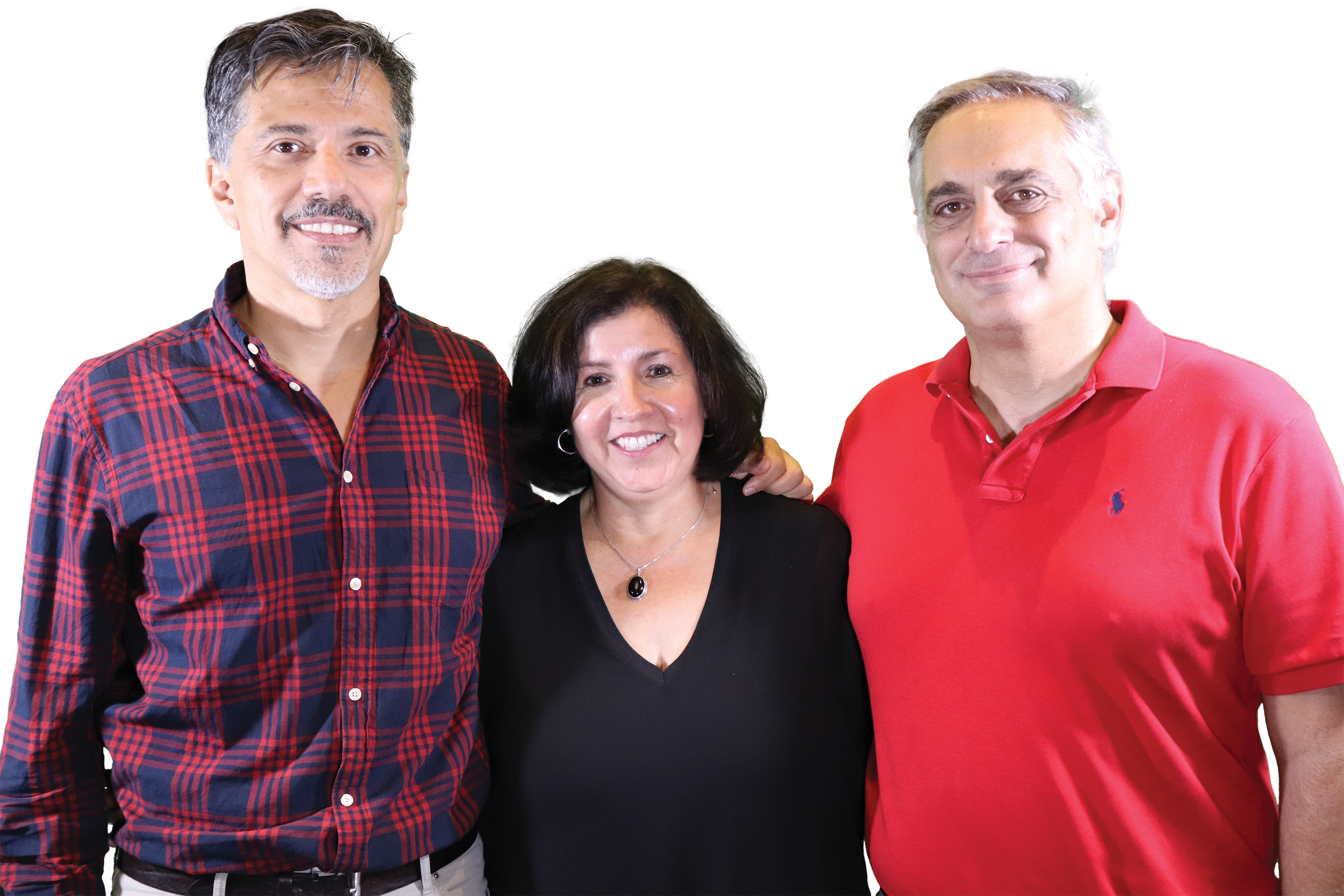 ---
Three UNM researchers, including two LAII affiliated faculty, were awarded a five-year National Science Foundation grant to develop and test a bilingual computer programming curricula into middle school mathematics for Latinx youth. 
The project titled "Enabling Mathematics Teachers' Research to Expand Latinx Learners' Authentic Experiences in Computer Programming (ESTRELLA)" aims to work with eight bilingual mathematics middle school teachers to develop a computer programming and mathematics (CPM) curriculum for use in their classrooms.
Dr. Sylvia Celedón-Pattichis, the principal investigator of the project and professor in the College of Education, said middle school is where students tend to make decisions about future career paths. 
"We thought the best place to test some of these ideas would be in an after-school program in bilingual middle schools, when students tend to make decisions about their future," Celedón-Pattichis said. "It is important to expose students to STEM practices during this critical period."
Along with targeting middle schoolers, Celedón-Pattichis said current initiatives identify the need for inclusion of under-represented groups into the STEM fields as a national priority. 
"The research in these areas with primarily Latinx bilingual middle school students is unique," Celedón-Pattichis said. "Making different options explicit on how they can be supported as they take a STEM pathway by creating a pipeline from middle school to high school to university level is critical."
To help accomplish this, Celedón-Pattichis is leading an interdisciplinary team of UNM researchers including her husband, Dr. Marios Pattichis, professor in the Department of Electrical and Computer Engineering, and Dr. Carlos LópezLeiva, associate professor and chair of the Department of Language, Literacy, and Sociocultural Studies.
"Marios and I began discussing integrating mathematics and computer programming since 2010. We have two daughters, and we developed these integrated ideas with them and students' interests at the center of the work," Celedón-Pattichis said. 
To begin, Celedón-Pattichis said they will be building on their previously NSF-funded project "Advancing Out-of-School Learning in Mathematics and Engineering." 
"As part of this project, we developed, implemented, and revised an integrated mathematics and computer programming bilingual curriculum in after-school programs located in an urban and a rural setting," Celedón-Pattichis said. 
To help ensure the bilingual curricula is widely accessible, Celedón-Pattichis said they will be using low cost and widely-accessible programming platforms for the project. 
"The platforms that we used consisted of Raspberry Pi and Python. The Raspberry Pi is a small computer that costs as low as $35 and Python is freely accessible as a programming language," Celedón-Pattichis said.
For level one of the curriculum, Celedón-Pattichis said the students will use the Raspberry Pi, a monitor, and a cordless keyboard to allow for collaborative work in learning basics of programming using image and video processing. For level two, the students will use similar tools to learn about object-oriented programming and robotics.  
Celedón-Pattichis said the project's aim is to encourage teachers to explore and research ways they can integrate computer programming into their mathematics curriculum, not to revise mathematics curricula in middle schools. 
"In implementing this integrated curriculum and conducting action research on what works and what does not, we are hoping teachers can support students to pursue STEM careers and create a pipeline of under-represented students into STEM," Celedón-Pattichis said.
Should COVID-19 restrictions and access to Albuquerque Public School school sites allow, Celedón-Pattichis said the project will begin summer 2021 with four local bilingual middle school mathematics teachers who will make up Cohort One. 
"The Cohort One teachers will experience six semesters of the program. Then, they will join another four teachers as part of Cohort 2 in Summer 2022 to share what they learned about implementing the integrated curriculum based on their action research projects," Celedón-Pattichis said.
To see if the project is working, Celedón-Pattichis said the teachers would inform the team through their action research projects of what worked and what did not as they implement their own developed computer programming and mathematics curriculum ideas into their curriculum. Action research, Celedón-Pattichis said, involves teachers in systematic inquiry into their own practice to learn about changes that are needed to improve that practice.
"Student learning will be a critical component of what determines if the project is working," Celedón-Pattichis said. "Teachers collaborating with the research team will define what student learning consists of. By the end of the project, we hope that the teachers we worked with will find ways to integrate computer programming experiences into their own mathematics curriculum."