Remembering Vickie Madrid Nelson (1957-2021)
April 5, 2021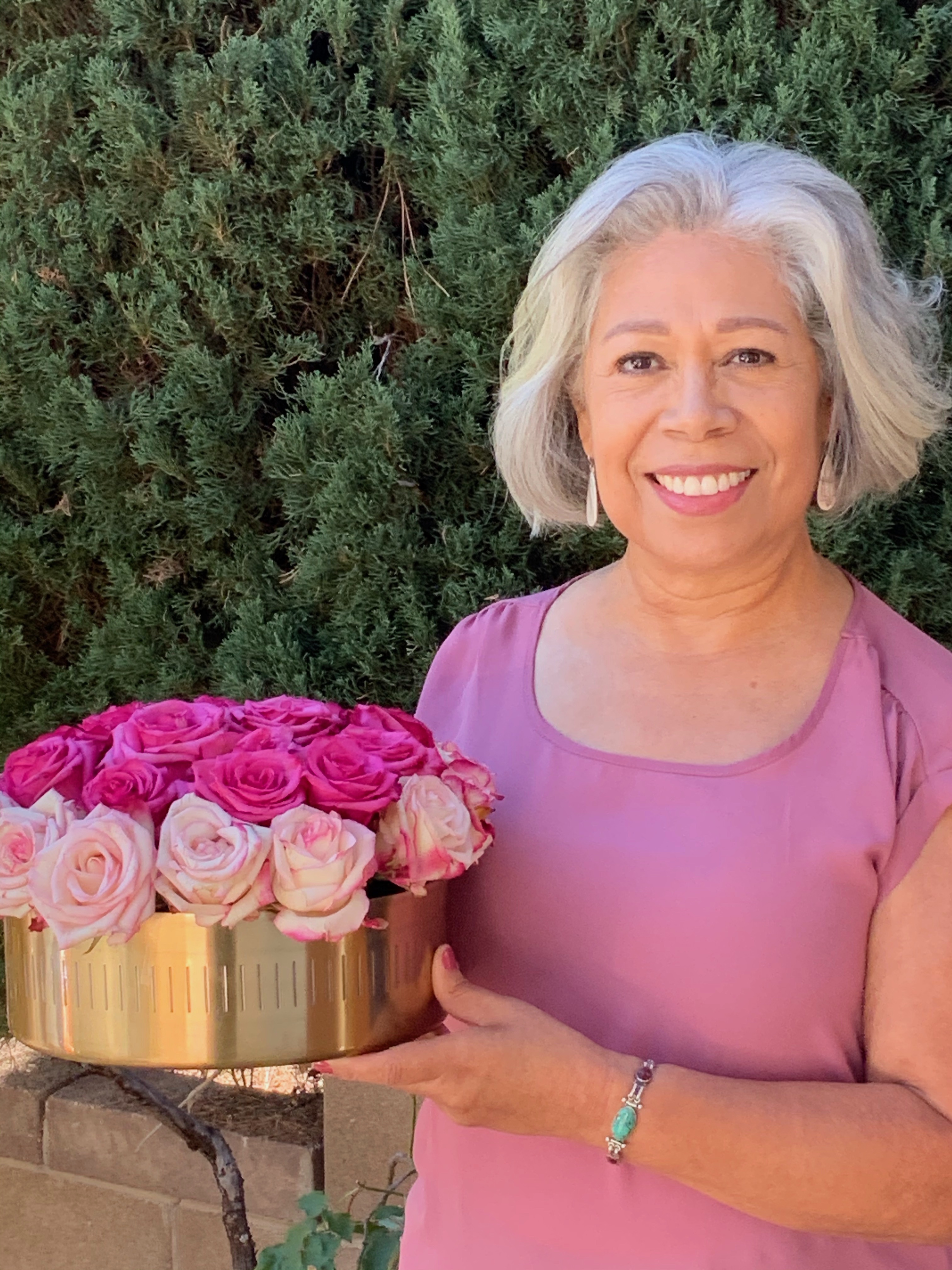 ---
Vickie Madrid Nelson started her storied career at the Latin American & Iberian Institute (LAII) in 1981, shortly after earning her bachelor's degree in secondary bilingual education from The University of New Mexico.  She began as an Administrative Assistant and retired in 2019 as Associate Director for Business Operations.  During her 37-year tenure with the LAII, Vickie proved to be the backbone of the Institute, supporting it through various administrations, grants, initiatives, and opportunities.  Throughout the years, Vickie offered sound council and kept the LAII running like a well-oiled machine.  She gave the same careful attention to projects both big and small and always had time for people.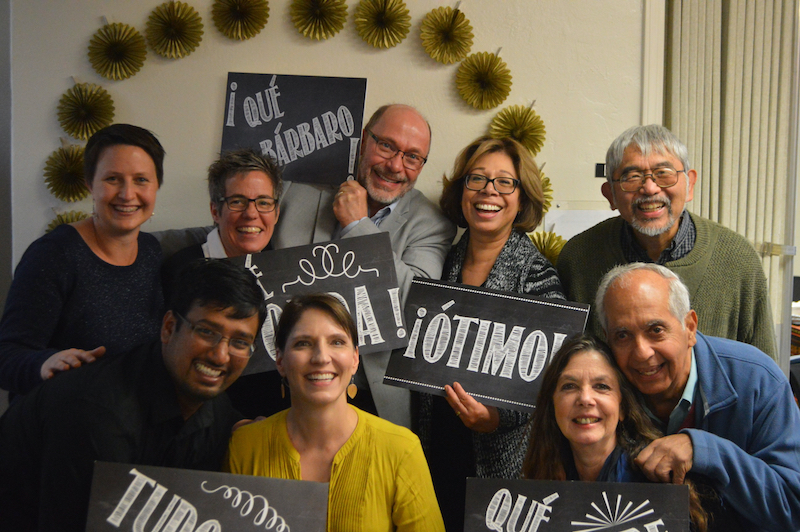 Vickie with LAII staff in 2016
Vickie welcomed everyone – students, staff, faculty, and visitors – with such warmth and kindness that it was easy to feel like the LAII was home upon setting foot in the building.  Former LAII Director, Dr. Bill Stanley, noted, "As a co-worker, she [Vickie] set an impossible-to-match standard of warmth, courtesy, attention to detail, knowledge of complex processes, and willingness to go the extra mile to help people. Vickie was always poised, chose her words carefully, and was always a step ahead in considering the implications of any decision. She had a prodigious and precise memory for institutional history, processes, and precedents, which helped ensure fairness and consistency."  With her impressive institutional knowledge and creative problem solving, there was never a situation she could not find the solution to.  Vickie served as past, present, and future of the Institute, holding the vision and mission of the LAII at the center of her work.
Dr. Susan Tiano, retired LAII Director, said of Vickie, "To me, Vickie's is the epitome of a life well lived.  She balanced work and family effectively and lovingly; she operated from a strong spiritual foundation that injected morality into everything she did; and she supported generations of students and colleagues to learn about and love Latin America as much as she did.  She was a treasured member of the UNM community whose rare combination of efficacy and empathy will inspire us for years to come."
Robyn Cote, retired LAII Program Manager, remembered Vickie as the most vital member of the team, saying, "She was an instrumental part of the LAII, if not the most important person there, who seemed to hold it all together through thick and thin. Vickie always had the answer to any question, whether it was financial, procedural, historical, all things international, and sometimes about things that were delicate and personal. She always took the time to listen and to help solve problems, or at least give you support when you needed it.  The students loved her because she would always listen to them and help them as much as she could.  The faculty and staff greatly admired and respected her.  She took us all under her wing and guided us to her fullest capacity."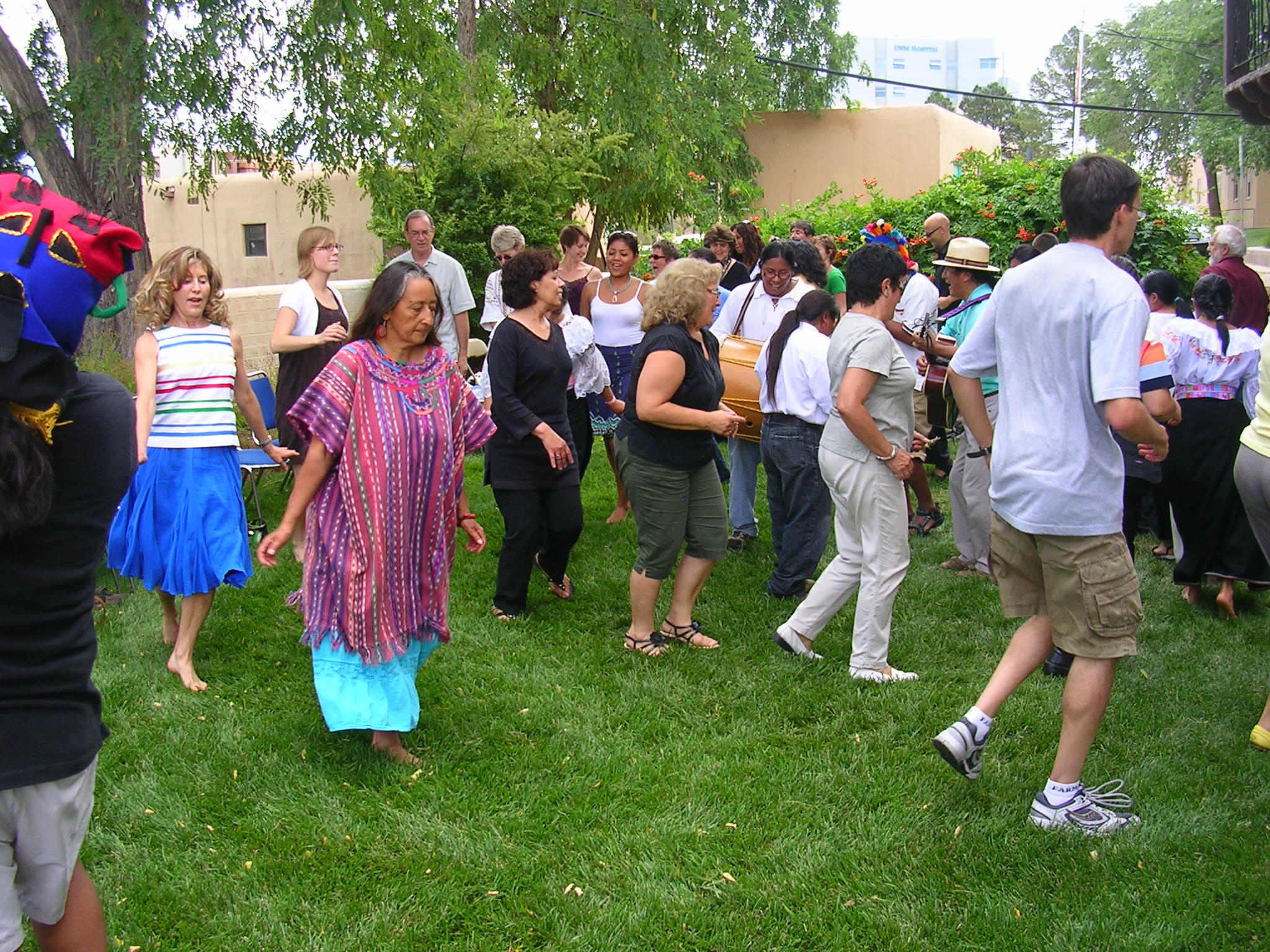 Vickie celebrating and dancing at the LAII with a visiting group of musicians.
In addition to being the central pillar of the LAII, Vickie was one of many pillars in her family.  Being one of eight children, she was generous with her time and focused on the importance of family, putting her family first.  Vickie built her life with her husband of forty years, Eugene Nelson, creating a happy household for her three daughters – Nicole, Joselyn, and Alissa – and her five grandchildren.  Her children and grandchildren were the pride and joy of her life.  She always spoke of them with such awe at the various amazing things they were working on and learning.  Her kindness, generosity, and big smile lives on through them. 
Everyone who knew Vickie knows what a loss this is to those who loved her most and society as a whole.  She will be greatly missed and is someone to emulate.  For more information on her life and legacy, visit this website:  https://www.frenchfunerals.com/obituary/Vickie-Nelson.