Faculty Spotlight: Dr. Francisco Soto Mas
May 4, 2020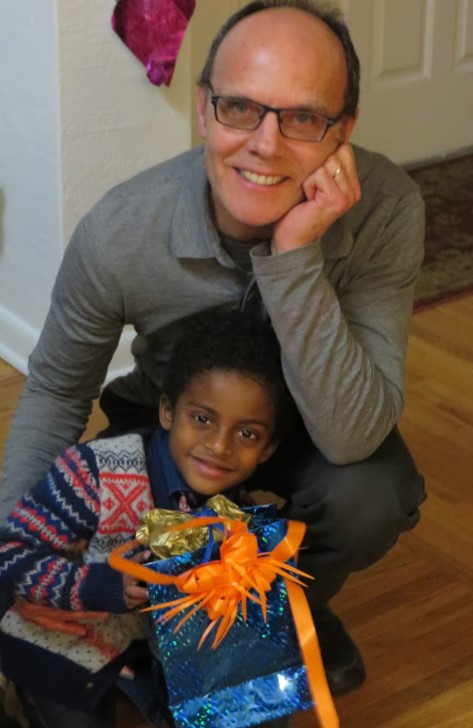 ---
Dr. Francisco Soto Mas is an Associate Professor at the College of Population Health. His research areas include: program planning and evaluation; health behavior theory; Latino health/education issues, health disparities, health communication and literacy; occupation health; sustainable food systems; as well as Intervention and Observational Studies.
What region or population of Latin America or Iberia do you study? Why?
I am a social and behavioral scientist. I haven't worked in Latin America, but one of my areas of research interest and expertise is Latino health. I conduct studies with immigrants and Hispanic Americans, and explore how culture, language, and psychosocial factors affect health status and outcomes. This is because I'm interested in health equity, and because being bicultural and bilingual is essential for conducting this line of research. I relate more to people of Hispanic heritage and feel very comfortable interacting with Spanish speakers from Central and South American. I am an immigrant myself, and I understand the struggles of coming to a new country and confronting a new culture, a new language, and a new way of life. I want to make a contribution to global health and wellbeing, and I publish in national and international English and Spanish journals in a variety of fields such as medicine, public health, education, linguistics, communication, and sociology.
What has been your path to becoming a professor?
It was a long journey. My professional career began in Spain, as a family medicine physician. I practiced in small towns with no equipment or support, it was just me and my patients. It became a routine just to fill previously prescribed medications and to refer patients to the nearest hospitals for testing and diagnosis. I soon realized that I wasn't doing much in educating people about being healthy, and preventing them from coming back month after month to get their meds. Because there were very few public health academic programs in Spain at that time, this was in the early 1980's, I looked into other options. I completed two postgrad programs in nutrition and sports medicine, and these opened the doors for my public health career. When I came to the US, I learned about health education and promotion and decided to pursue a new career in public health. It was hard! I didn't know any English, and wasn't used to the educational system in the US. After a year of taking ESL classes, I applied for a master in public health at the University of Arizona and completed the program in 18 months. I got a job as research scientist with the Arizona Prevention Center, and my mentor then, Dr. Richard Papenfuss, encouraged me to apply for the PhD program in health education at UNM. Going back to school one more time sounded like an unbearable endeavor, but with his guidance and the support of my wife I graduated in 2002. With two terminal degrees and a MPH, a whole new world of opportunities opened. I come from a family of teachers, and I decided to apply for academic jobs. I first joined the Department of Social & Behavioral Sciences in the School of Public Health at the University of North Texas; and later moved to the University of Texas at El Paso as director of their Health Education Program. UNM was always on my radar, as from the beginning I really identified with the people of New Mexico because of their Spanish heritage and cultural practices. I have been with UNM for eight years.
What motivates you in your current work/research?
Teaching is very rewarding. I strongly believe that education is the key to health and progress. It opens the doors to independence, real democracy, community participation and social justice. Our population health and public health graduates have a tremendous opportunity to make a difference. Just consider the issues that cause the most population-level unrest and disruption both globally and locally: the threat of pandemics, climate change, a stressed environment, lack
of universal access to health care, health inequity, racism and discrimination, income inequality, poverty, and a general lack of opportunity to grow and develop for most people. These are all areas our students have the opportunity to address once they become practitioners and researchers. The challenge is that in public health we often feel that we don't have the power and resources to take on the structural changes necessary to properly address these problems. But we are training a new generation of students who can really make a difference. The PHSA and our graduates are now engaged in a national climate change initiative, they are promoting better nutrition policies at UNM, contributing to the social discourse on immigrants and diversity, promoting LGBTQ equality, researching the impact of sexual and partner violence on academic performance, and proposing approaches to enhance community resiliency. These are actual activities that can really make a difference at the structural and population levels
Describe a Latin American/Iberian role model that inspires you. This can be a historical or contemporary figure or someone you know.
I lived in Spain during the transition from a very cruel dictatorial regime to a full democracy. Spain is one of few countries, if not the only one, that achieved that change without an internal, civil war. I admire the people who facilitated that transition, and the Spanish people who were able to forget and move on to open our country up to the world and built a modern, progressive, and happy society. And of course, I admire our best writers: Cervantes and Pérez Galdós. They are still inspiring new generations of talented Spanish authors. I am always reading and re-reading them because they very effectively remind me who the Spanish people are, and why we are the way we are.
Describe one piece of advice you have for young scholars in the field of Latin America and Iberia.
First, invest in your education. You will be rewarded in every possible way. Second, make a priority to contribute to society. Like many other parts of the world, Latin America needs urgent structural changes. If you have the opportunity to make a contribution to achieve these changes, please pursue it. Latin Americans are resourceful people, and natural and material resources are already abundant in Latin American countries. We need to create and support leaders that care about social justice, and policies that promote equal opportunities for all. So, keep this in mind through your academic and professional careers. Good luck!