Faculty Spotlight: Alejandro Tomás Rodriguez
February 2, 2021 - Felina Maria de la Luz Martinez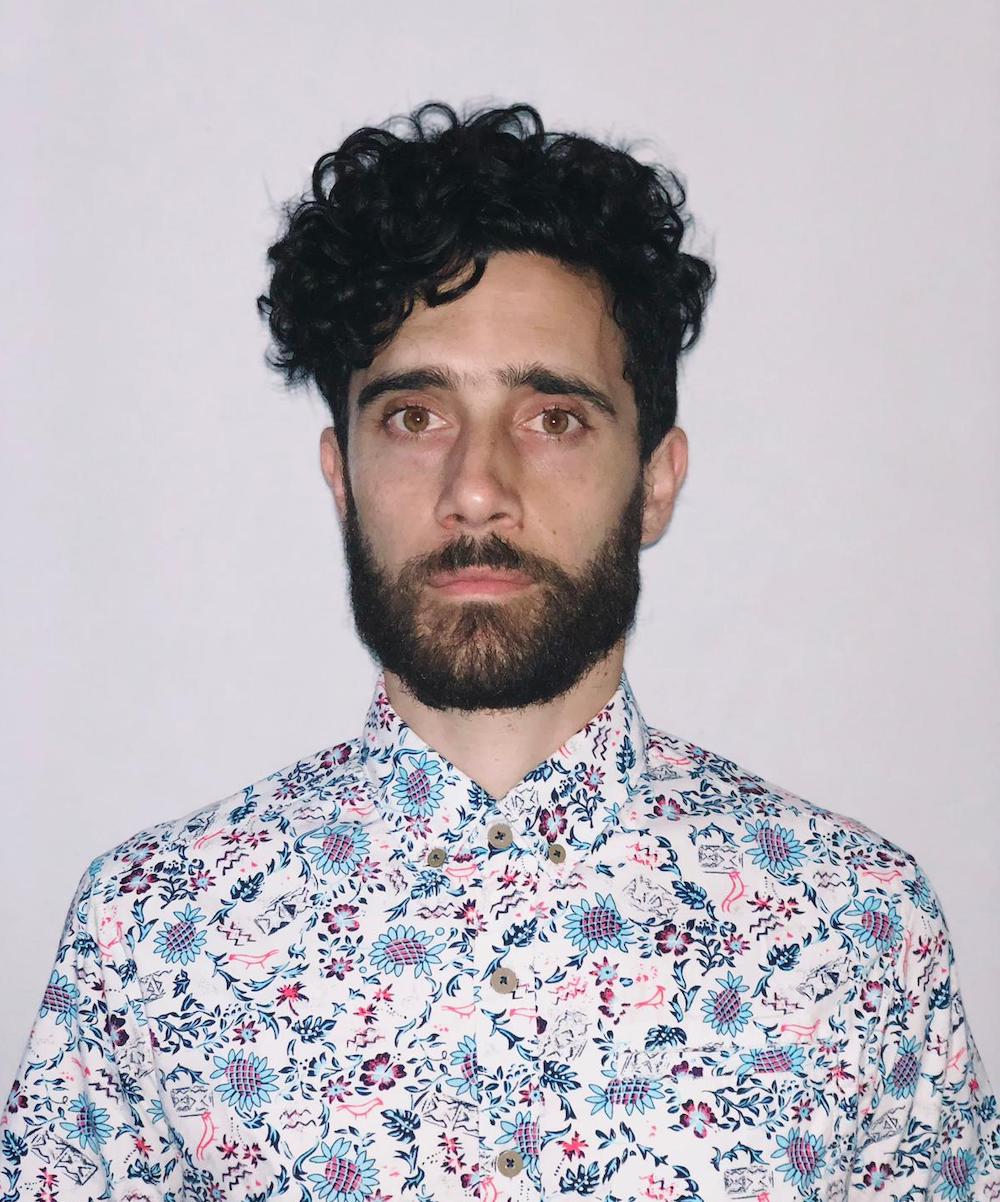 ---
Alejandro Tomás Rodriguez (Rosario, Argentina) is an Assistant Professor of Theatre at UNM whose artistic work and research exists between the intersection of theatre and music.  
As an actor, theatre director, songwriter, singer and musician, Rodriguez explores the diverse relationships between theatre and music through a variety of artistic avenues. Over the past 15 years, Rodriguez said he has found exploring traditional songs from cultures of Latin America and West Africa, and ancient texts from Persia, West Bengal, Tibet and Pre-Columbian Mexico to be especially important to his studies and practice.  
"The practical and theoretical work on those ancient devices has opened my eyes in a fundamental way: I realized that there has always been a need for humans to seek the expansion of one's own limits, an expansion in the sense of enlarging the experience of what we usually perceive as "myself"," Rodriguez said. 
To explore these limits, Rodriguez said he's found the tools to do so through the actor's and singer's work. 
"I have been investigating the bases of theater making and focusing my studies on the actor's craft. I consider the actor's work to be at the center of the theater phenomena," Rodriguez said. 
More specifically, Rodriguez says he investigates the specific elements and principles that are present within the actor while creating-- including physical action, impulses, reactions, body memory, and the living voice.  
Along with this, Rodriguez said his research related to old songs has strongly influenced his music by enriching his perspective on rhythms and singing.  
"The music of my band, Engine, embraces afro-latin rhythms, blues, rock, cumbia, funk and hip hop. I am the lyricist of the band, but we create in an extremely collaborative way. In our concerts many elements that may seem casual for the spectators are fixed, like in a theatre performance: spatial designs, ways of walking and dancing, and stories between songs," Rodriguez said. "Our music addresses important issues of our times related to social justice, racism, xenophobia, inequality, and migration, but our songs also talk about light and spiritual dilemmas." 
Currently, Rodriguez said he is developing creative and pedagogical projects in Argentina and Brazil with theater groups, students and artists who are interested in the crossroad of music and performing arts. However, Rodriguez said becoming a professor wasn't always a goal of his until he realized the responsibility that was gifted to him. 
"I feel the responsibility to pass it to others, for the gift stays alive by passing it on. That is the main reason. In this simple process of giving co-exist the lives of many people that came before us, my teachers, and also the life of the people that I encounter now, in different teaching circumstances," Rodriguez said. 
Before coming to Albuquerque, Rodriguez resided in Buenos Aires working as Artistic Director of the theatre ensemble Casa Talcahuano all while performing with his band Engine. Prior to that, Rodriguez said he worked at the Workcenter of Jerzy Grotowski and Thomas Richards, in Italy where he found the fundamental pillars of his acting career. In Albuquerque, Rodriguez says he has a variety of theatrical and pedagogical projects in the making.  
"One of them is "Coming Alive through Song", a community project in Albuquerque that involves local artists and my long-term collaborator Lloyd Bricken from Birmingham, Alabama. Together we are working on storytelling techniques and old songs and exploring something essential and true between and within ourselves. We can say that in some way we are searching for the myths that are pulsating in us, at this moment of our lives," Rodriguez said. 
Rodriguez said "Coming Alive through Song" began in 2018, when he arrived in Albuquerque. During the most recent phase of the project, Rodriguez and his team began to collect ancient tales, contemporary narratives and meaningful biographical stories from members of the community.  
"With my musical-field collaborators, we are elaborating new material that comprises two areas: intimate acoustic concerts and recorded music. In Paris in 2021 we will release a new musical recording with seven songs and several video clips," Rodriguez said. 
When it comes to what advice Rodriguez has for young scholars in the field of Latin America, he recommends broadening one's perspective as often as possible.  
"Travel and visit communities. Always challenge in experience what you think you know. Then: establish relationships with groups and individuals, getting involved in the issues that impact them most dearly. To see what is most needed and how you can be helpful," Rodriguez said.