SOLAS Sin Fronteras Film Festival to be held at The Guild Cinema February 24th – 26th
February 15, 2017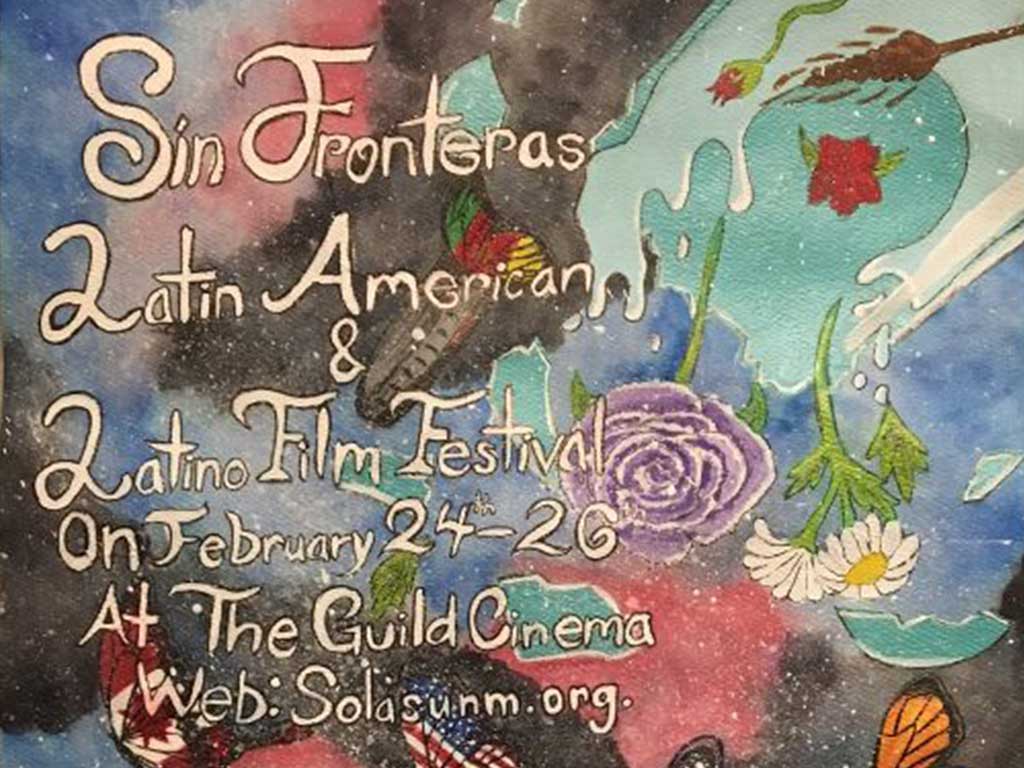 ---
The Student Organization for Latin American Studies annual Sin Fronteras Film Festival returns on February 24th-26th at The Guild Cinema.
The Sin Fronteras Film Festival is a student organized event devoted to films about Latin America and by Latin American filmmakers. Each year the festival is organized by a group of students from various departments who are members of UNM's Student Organization for Latin American Studies (SOLAS). The intent of the event is to contribute to a larger dialogue among UNM and community members regarding unique and important social and academic issues in Latin America.
As in past years, the festival is generously supported by a variety of UNM groups and academic departments. Thanks to the time and money donated by various students, staff, faculty, and community members 2017's festival is a COMPLETELY FREE event open to the UNM and greater Albuquerque community. All screenings will be held at the Guild Cinema, and space is limited so plan to arrive early to get a seat.
This year the festival will consist of five feature films, Dauna. Lo que lleva el río, Con mi corazón en Yambo, No Manches Frida, Sunú, and Neon Bull. For more information on showtimes and descriptions, please see the Sin Fronteras Information packet or visit http://www.solasunm.org/2017.html.
The films Dauna. Lo que lleva el río, No Manches Frida, and Neon Bull will be preceded by short films courtesy of Equipo al Borde Producciones: Proyecto de ARTivismo audiovisual comunitario y contrasexual-Mujeres AL BORDE which will primarily focus on issues facing the LGBTQ community in Latin America. The film screening of Sunú will be followed by a discussion with Director Teresa Camou who will be in attendance.
Sponsors for the event include: UNM Latin American & Iberian Institute, UNM Graduate and Professional Student Association, Associate Students of the University of New Mexico, UNM Department of Spanish & Portuguese, UNM El Centro de la Raza, Michael Thomas Coffee Roaster, Pop Fizz, Zendo Coffee, The Brew by Villa Myriam, Humble Coffee, and special support from Instituto Cervantes and Cine Magnífico.