LAII Associate Director Ronda Brulotte Becomes President Elect of Prominent Latin American Anthropology Association
September 8, 2016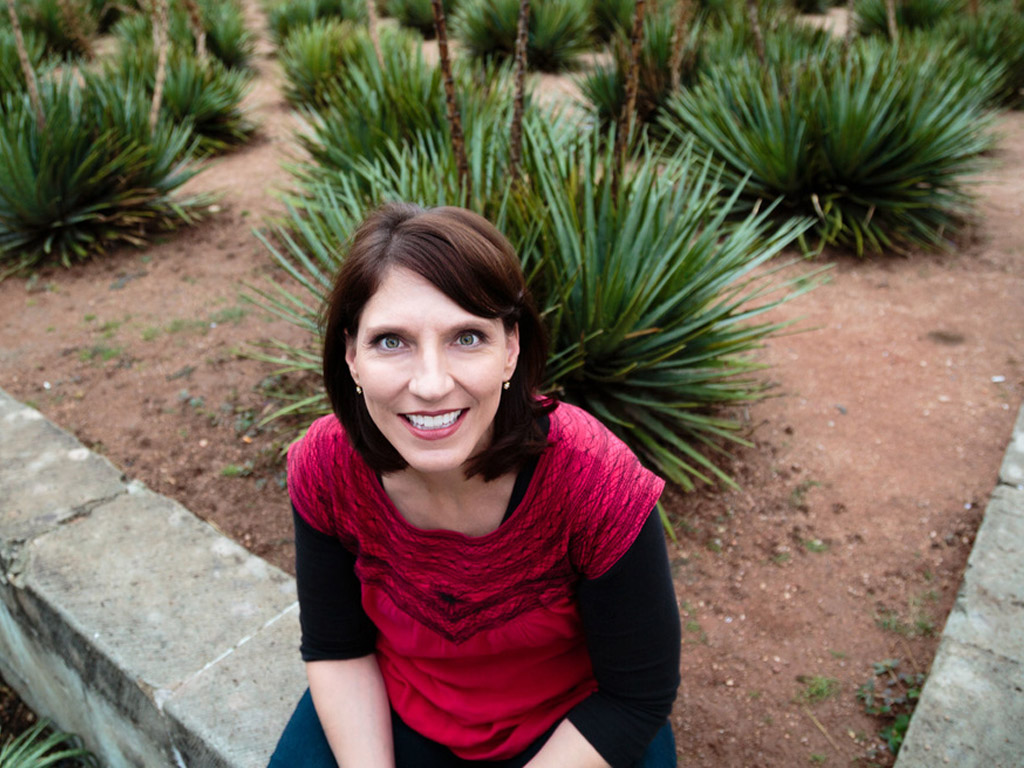 Image: Reprinted with permission from Dr. Ronda Brulotte.
---
Dr. Ronda Brulotte, UNM Associate Professor in Anthropology and Associate Director for Academic Programs at the Latin American and Iberian Institute, was recently elected as the President-Elect for the Society for Latin American and Caribbean Anthropology (SLACA).
SLACA provides a forum for discussion of current research, scholarly trends, and human rights concerns, as well as a space for interchange among scholars from and who work in Latin America and the Caribbean.
Of her appointment, Brulotte stated, "As president-elect I hope to build on the strong efforts of previous leadership to increase the SLACA membership, particularly Caribbeanist participation, and demonstrate SLACA's commitment to promoting the best of emerging Latin American scholarship through its award competitions, bi-annual spring conference, and its successful Journal for Latin American and Caribbean Anthropology."
Brulotte, an active member in SLACA, was a board member from 2011-2014, during which time her responsibilities included serving as Contributing Editor for Anthropology News. She will assume office in her new position as President-Elect in January of 2017.
Brulotte holds a B.A. in Spanish and Latin American Studies from the University of Washington, Seattle, and a M.A. in Latin American Studies and Ph.D. in Anthropology from the University of Texas at Austin. Her research and teaching interests focus on the cultural impacts of tourism, critical heritage studies, material culture, and the anthropology of food. She has conducted ethnographic fieldwork in Oaxaca, Mexico since 1998, and is trained in the anthropology of Latin America more broadly. Her work is intrinsically interdisciplinary, incorporating the politics of culture, aesthetics, indigeneity and global markets, and the history of development in Mexico.
Originally from the Yakima Valley in Washington state, Brulotte joined the UNM faculty in 2007. Before her arrival at UNM, she served as Assistant Professor of Anthropology at the University of Oklahoma at Norman. She has also served as the co-director of the UNM Conexiones program in Michoacán, Mexico, through the Department of Spanish and Portuguese and University Honors Program; program specialist and co-editor of La Tertulia at the Hulbert Center for Southwest Studies at Colorado College in Colorado Springs; and assistant director of the Summer Ethnographic Field School in Oaxaca, Mexico, for the Department of Anthropology at California State University, Long Beach.
Her book, Between Art and Artifact: Archaeological Replicas and Cultural Production in Oaxaca, Mexico(University of Texas Press 2012), is an ethnographic examination of the politics of heritage tourism and artisan production in southern Mexico. She is also the co-editor of Edible Identities: Food as Cultural Heritage (Ashgate 2014) with Michael A. Di Giovine. She is currently working on a project on agave cultivation and mezcal production, funded by a Fulbright Faculty Research Fellowship.
She serves on the University of New Mexico Press faculty review committee and the executive board of the Society for Latin American and Caribbean Anthropology, and is currently the Communications Chair of the Anthropology of Tourism Interest Group. In Mexico, she is a member of the executive board of the Welte Institute for Oaxacan Studies, a research center and library dedicated to scholarship on southern Mexico.Brulotte was appointed to the 2015-2020 Fulbright Specialist Roster by the U.S. Department of State Bureau of Education and Cultural Affairs; named Outstanding Faculty Member Recognition by the Accessibility Resource Center at the University of New Mexico in 2014; and received the University of New Mexico American Indian Student Services Outstanding Faculty Recognition in 2010.