Vamos a Leer Book Group Returns for Another Year
August 31, 2016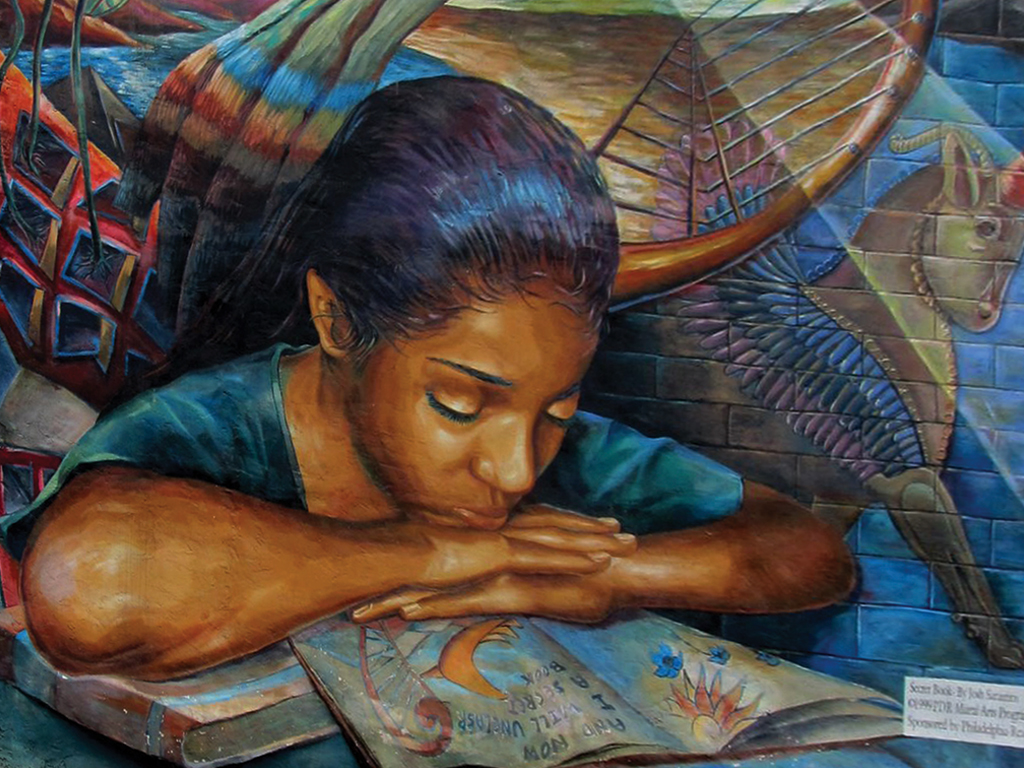 Image: Photograph of "Philadelphia Read" mural. Reprinted via CC © from Flickr user Brookeipse.
---
Each month during the academic year the LAII gathers together teachers and librarians to talk about teaching Latin America through literacy. The group, called Vamos a Leer, focuses on children's, young adult, and adult novels that offer authentic and engaging perspectives on Latin America, the Caribbean, and Latinx culture in the United States. In preparation for our upcoming meetings with the group, we have released our fall book list, along with our meeting dates and locations. All are invited to join us.
The LAII began Vamos a Leer in 2012. Since that time, it has evolved beyond a simply book group. Initially, we envisioned a monthly book group created to support educators who wanted to bring more Latin American content into their classrooms.
While LAII staff continue to meet in person each month with local educators, we soon realized we wanted to do more than just periodically talk. We wanted to create and compile resources that teachers could access anywhere at any time, and to provide the space for national or even international dialogue. Most importantly, we wanted to encourage educators to use great literature to create globally literate students, to engage in authentic discussions of culture, and to think about social justice issues. In order to do all that, we created the Vamos a Leer blog as both an accompaniment to our book group and as an independent resource.
The blog is an attempt to do 'the leg-work' for teachers. LAII staff and graduate students compile lesson plans, research materials, resources, links to helpful blogs or author websites, and even write educator's guides to accompany each book featured in our monthly book group. We also provide a space for conversation through comments and discussions.
As the fall 2016 semester gets underway, we continue to build and expand the blog as well as hold our in-person meetings. The books we feature on the blog range from children's to young adult novels. In person, we alternate each month between reading novels appropriate middle school and high school, and novels for adults. Each time we feature a young adult novel, we create an Educator's Guide to accompany the book. We've already created 37 guides over the past four years and look forward to developing additional resources in the coming months, including long-awaited Spanish translations of our educator's guides related to bilingual or Spanish-language edition books. Be sure to check out the blog's Educator's Guide resources to access all of these materials.
Whether online or in person, we look forward to holding many more conversations related to teaching about Latin America through literacy in the coming months. All are welcome to join us!