UNM Conference Brings Together Scholars Interested in Improving Field Research
April 18, 2016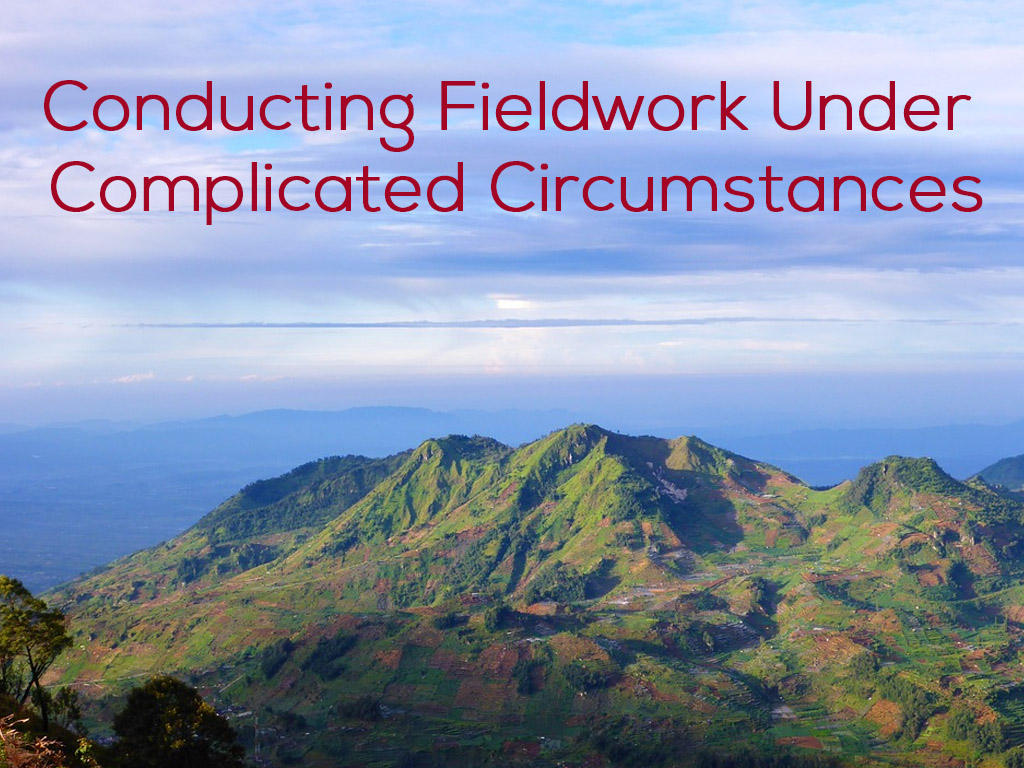 Image: Adapted from conference poster.
---
From April 21-22, 2016, scholars from within and beyond UNM will gather as part of an interdisciplinary conference on "Conducting Fieldwork Under Complicated Circumstances. Pulling together faculty, graduate students, and invited speakers, the conference provides a space for discussing how to improve field research under "complicated circumstances." The conference is organized by graduate students Anna Calasanti and Fiorella Vera-Adrianzen, with support provided by the Latin American & Iberian Institute (LAII)and the Robert Wood Johnson Foundation Center for Health Policy at UNM, among many other community partners.
In this case, "complicated circumstances" is taken to mean anything that increases the level of risk for either the subjects or the researcher. This could mean research involving vulnerable populations, fieldwork in areas where there is violence or state fragility, or any set of circumstances that heightens the ethical and moral considerations of the research project. This two-day event involves multiple opportunities for learning, teaching, and sharing.
The conference will include keynote speakers, a roundtable discussion of experiences and best practices across disciplines, and panels of graduate student proposals, where each fieldwork proposal is workshopped collectively. Throughout the conference, there will be numerous opportunities for participants to mingle with students and faculty from a range of disciplines, with the overall intent to provide a platform for interdisciplinary cooperation and opportunities for future research.
A public film screening of "Cuchillos en el cielo" and discussion with the film's director, Alberto "Chicho" Durant, will conclude the conference program.
For complete information, visit the conference website.