Music and Arts Festival Emerges from Students' Dedication to a Lost Treasure
April 18, 2016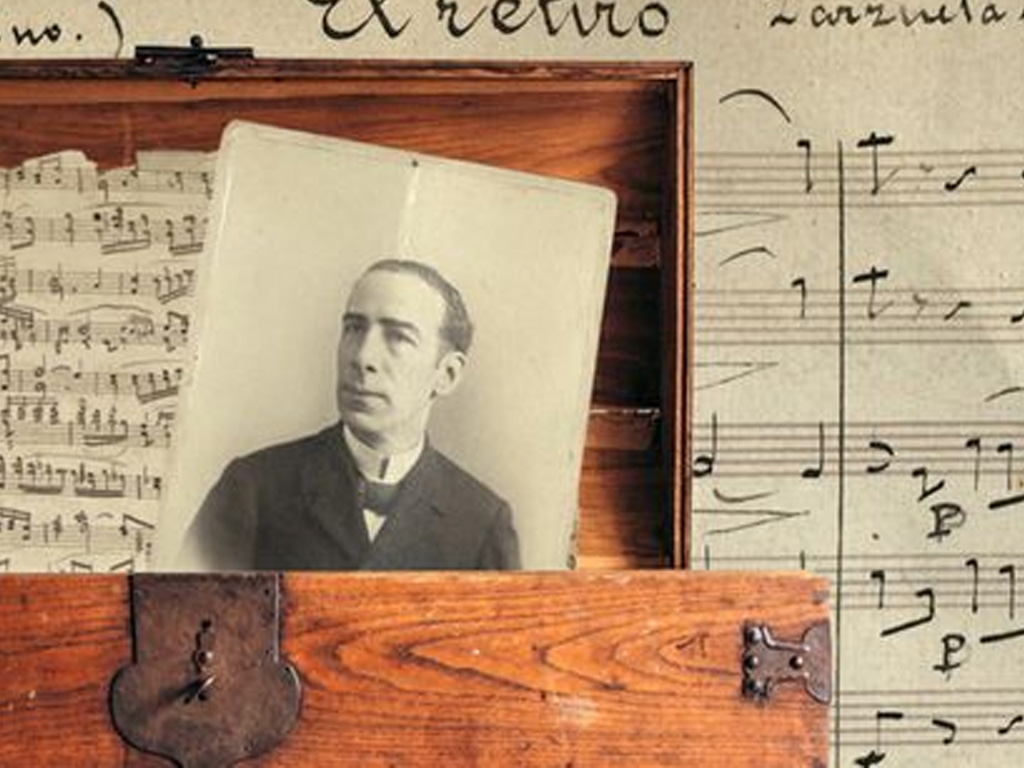 Image: Adapted from project poster.
---
The LAII is pleased to recognize and support the work of the Honors College's Manuel Areu project. Below we share an excerpt from a recent UNM Newsroom article featuring the project.
Silent for decades, musical treasures recovered from a dumpster in Jerome, Arizona are being brought back to life. The University of New Mexico's Honors College in collaboration with the New Mexico Philharmonic and in partnership with the National Hispanic Cultural Center, the City of Albuquerque, the Consulate of Mexico in Albuquerque, and Chatter presents season one of The New Mexico Philharmonic Music & Arts Festival.
This inaugural season is focused on "Turn of the Twentieth: The Music & Times of Manuel Areu." The Manuel Areu Project consists of bringing to light the original music and theater works of composer, musician, actor, and entrepreneur Manuel Areu. This project has been a major undertaking to preserve a paragon of popular music from the turn of the 20th century.
"It has been a real journey of recovery and discovery—Honors students and faculty have spent thousands of hours bringing the times and music of Manuel Areu back to life," said Ursula Shepherd, associate dean of UNM Honors College.
"Manuel Areu died at least twice—once when his music and papers were dumped into the trash and left to rot and again in 1942 when he actually died," said Javier Lorenzo, project musical director and Honors Distinguished Fellow. "For an artist, the first death may have been more devastating, and we are excited to bring that part of him back to life."Areu was born in Madrid, Spain in 1845 and died in Mexico City in 1942.
Although this collection was found in cedar chests discarded in a dumpster in 1952, there were no efforts to recover and perform Areu's original music until recently. In 2012, under the guidance of UNM Honors College faculty, University of New Mexico Honors College students began to research Areu's life and work using this unprecedented collection of music scores and manuscripts. Areu's artistic life was influenced by his wanderlust that took him to Spain, Cuba, Mexico, New Orleans, and Los Angeles as well as some cities in Texas and Arizona.
To read the complete article, visit the UNM Newsroom.