Cervantes and His Legacy Honored at UNM
April 18, 2016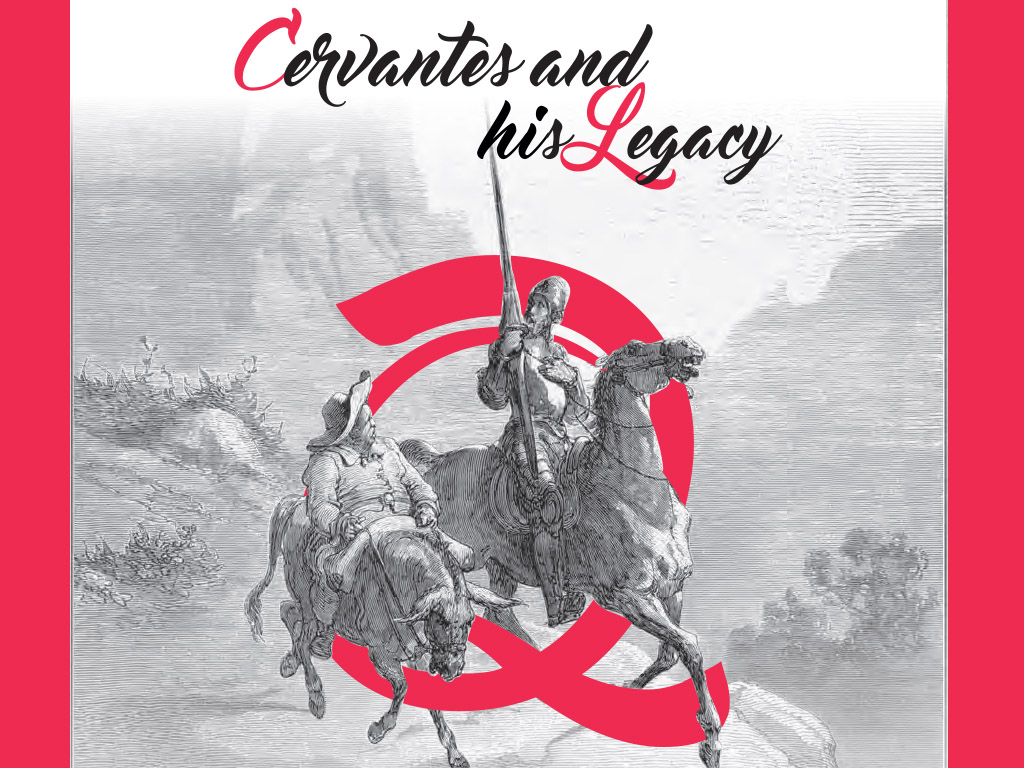 Image: Adapted from event poster.
---
The UNM Department of Spanish and Portuguese, alongside campus and community co-sponsors, including the LAII, is honoring Cervantes and his legacy with a collection of presentations, panels, and readings in celebration of the 500th anniversary of the death of Miguel de Cervantes, celebrated author of "Don Quijote."
The program takes place Thursday, April 20, 2016, from 9:30 a.m. to 4:30 p.m. in the Zimmerman Library's Willard Reading Room. All are welcome and invited to attend this free event. For reference, see the symposium poster.
The program of events includes:
9:30 a.m. - Coffee and Opening Remarks
10:00-10:50 a.m. - "Cervantes and Henry James: The Inn and the House of Fiction" - Ignacio Navarette (U.C. Berkeley)
11:00-11:50 a.m. - "Hope in the Classroom: Teaching Don Quijote Today: - Lisa Vollendorf (San Jose State University)
2:00-3:15 p.m. - Writers' Reflections on Cervantes and his Legacy - Jorge Volpi (Festival Internacional Cervantino), Rolando Hinojosa Smith (University of Texas, Austin)
3:30-4:30 p.m. - Roundtable Readings