Gisselle Lydia Salgado
MALAS
Conflict, Peace, and Rights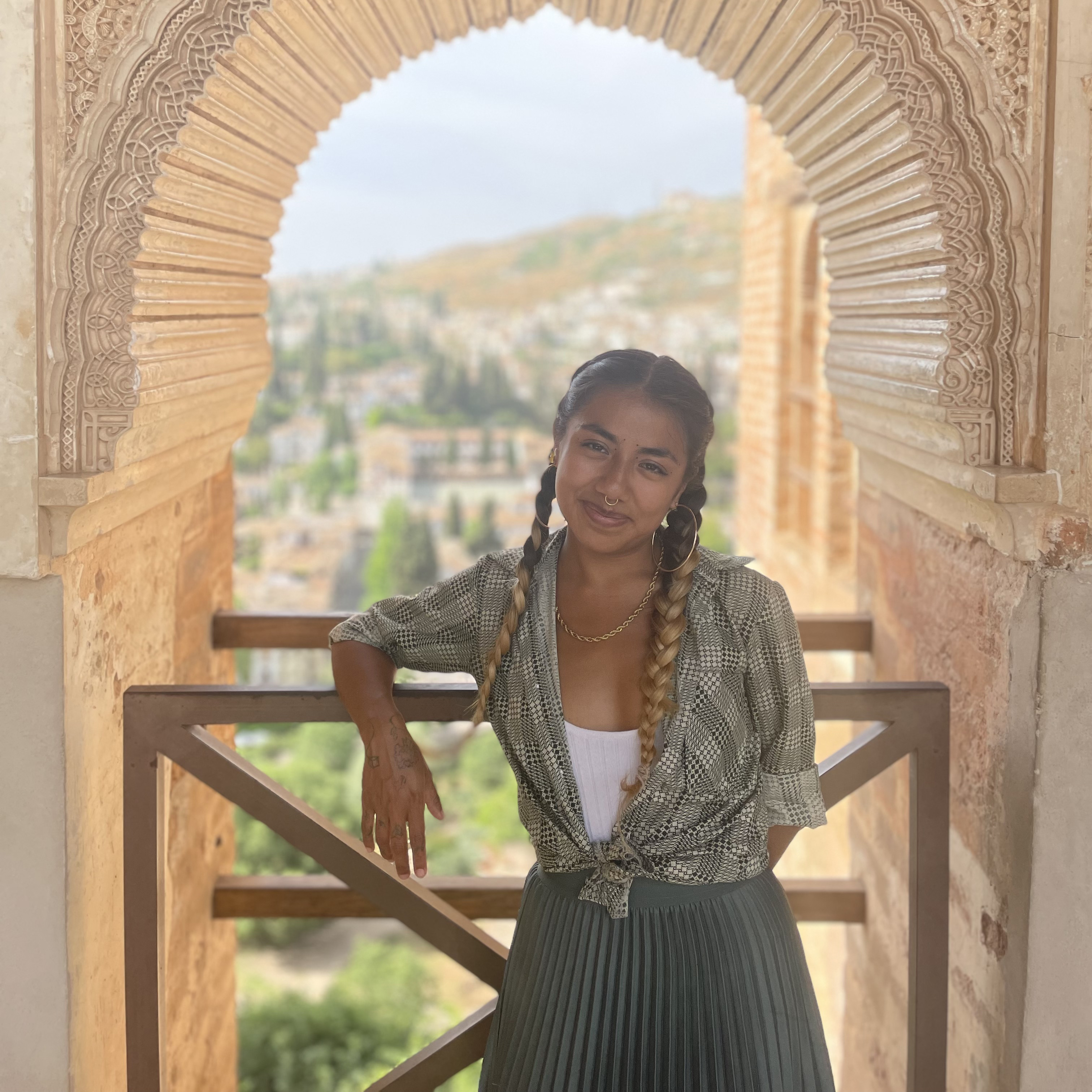 ---
Gisselle Lydia Salgado is a first year Masters in Latin American Studies (MALAS) student, with a focus on Peace, Conflict, and Rights. Born and raised in Chicago (IL), Gisselle studied at Groton School (MA) before moving onto Earlham College (IN), where they finished their B.A. in Peace & Global Studies (PAGS) as well as a B.A. in Spanish and Hispanic Studies.
Gisselle wrote their undergraduate thesis on the impact Latin American protest tactics have had on the U.S. labor movement, with a historical analysis on migration trends, Latin American political scope, and the significance of the protest tactic of escrache.
Throughout their university experience, they dedicated their time to labor organizing, receiving opportunities to campaign with unions such as UNITE HERE and SEIU, as well as other worker organizations- most recently with United for Respect. During their time at UNM, Salgado will continue organizing for labor justice on campus with United Grad Workers (UGW-UE 1466).
During their studies for their MA in Latin America Studies, Gisselle will proceed with their field areas of Latin America, protest, and decoloniality. Having observed a rift between the realities of the classroom and the field, Salgado aims to conduct field research in order to deepen their studies of protest as well as collaborate with the organizations and communities that have contributed to their studies. Gisselle believes that theory and practice must be worked together, and during their studies will seek short-term and long-term forms to give back to their communities.
Gisselle was drawn to University of New Mexico's MALAS program due to the faculty's diversity of research fields and the multidisciplinary opportunities LAII presents. They are excited to get to work alongside such talented scholars and to learn from the Albuquerque community- as well as wherever else opportunities arise!
With a Graduate Assistantship from the Latin American & Iberian Institute, Gisselle will also be working at the Center for Southwest Research and Special Collections (CSWR) at Zimmerman Library, on the Fideicomiso Archivos Plutarco Elias Calles y Fernando Torreblanca.