In the Wake of Juarez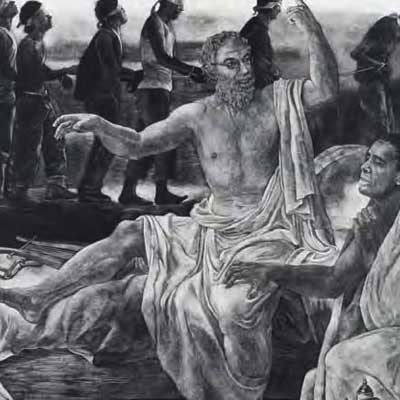 Using the remarkable graffito drawings of artist Alice Leora Briggs, this guide reviews the sociocultural context of Ciudad Juárez, explores the violence inescapably evident in the city, and considers how students can personally identify with global issues through the medium of art Common Core-based curriculum strategies encourage students to engage with Briggs' artwork on personal and analytical levels. This material was developed in partnership with the UNM Art Museum and was based on the Art Museum's Spring 2013 exhibit of the same name. For more information, see the complete table of contents.
Curriculum
The complete guide is available for downloading or previewing. We have also separated the individual lessons plans (below) for quick reference.
Background
Curriculum Materials
About Juárez
Complementary Resources
Save