Frederico Câmara
Greenleaf Visiting Library Scholar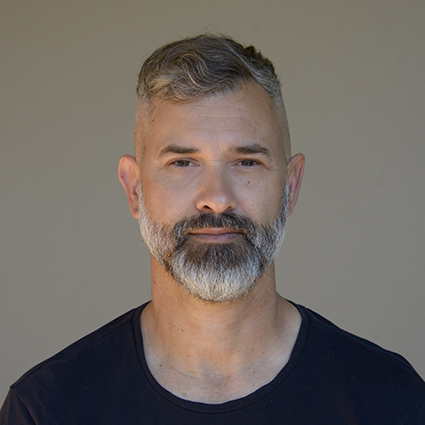 Dr Frederico Câmara received a Greenleaf Visiting Library Scholar award for 2021 to support research on two projects: SuperNATIVO: a visual history of vernacular hand-painted commercial signs in Latin America and the American Southwest, and Southern Crossings: collecting textual and visual descriptions of Brazil by foreign travellers from the 19th and 20th centuries.

Dr Frederico Câmara is a Brazilian artist and independent researcher. His artistic interests are interdisciplinary, reaching into the Environmental Humanities, Cultural and Visual Studies, Visual Anthropology, Postcolonial Studies, Museum and Heritage Studies, Sculpture, Architecture, and Design. They include the human perceptions and representations of natural and cultural landscapes, photography and travel as research methods, migrations and their influence in the definitions of identity, the practices of collecting and archiving in Art, and oral history. His projects are site-specific and realized as photographic and video installations, archives, artist's books, design, and text; presented at conferences, publications, and exhibitions. 

He studied for a PhD Fine Art at the University of Sydney, Australia; an MA Fine Art at the University of the Arts London, UK; and a BA Fine Art at the Universidade Federal de Minas Gerais, Brazil. He has been a visiting lecturer at many universities and Visiting Assistant Professor of Photography at the City University of Hong Kong.
---
Title of Research :
SuperNATIVO and Southern Crossings
SuperNATIVO is a practice-based artistic research project that documents and interprets the hand-painted commercial signs found in cities around the world, preserving this ephemeral and overlooked form of cultural heritage using photography, and raising awareness about its cultural value. At the University of New Mexico
, he will research the incidental depictions of hand-painted commercial signs in historical photographs of street scenes in Mexico and New Mexico. This archival research will inform the practice-based aspect of this research project in Albuquerque, and in Latin America. He will also be working on Southern Crossings, a project that investigates and interprets the textual and visual descriptions of Brazil, created by visitors working or passing through this country during the 19th and 20th centuries. At the University of New Mexico, he will focus on the Hector von Bayer Diary (1872-1879), which describes this engineer's sea voyage from New York City to the state of Pará, in the Brazilian Amazon.