UrsulaFreire Castro
PhD Geography and Environmental Studies; Built Environment | 2019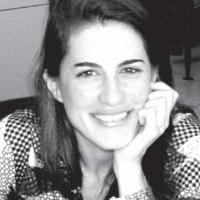 ---
Job : Faculty, Universidad Central de Ecuador
Location : Quito, Ecuador

Ursula received her MA in Architectural Design from the Universidad Central del Ecuador, pursuing interests in sustainability and natural architecture. She worked as an infographer at the largest newspaper in Ecuador, and as a freelance architect doing projects for particular clients, mostly working on houses and small buildings.
Since 2009, she has been teaching Design Studio and Ecoarchitecture at the Universidad Central del Ecuador. She continues to work on a project dedicated to creating a Laboratory of Design using sun, wind and light, and building cooperative projects to clean gray water and introduce edible plants into buildings with the Faculty of Agronomy.
At UNM, Ursula is pursuing her PhD in Latin American Studies with concentrations in the Build Environment and Geography. She is interested in climate change as it affects architecture and how certain artifacts were used by architects and geographers to design buildings and map the Earth. Additionally, she is interested in the effect of architecture on the senses and the deep relationship between land, air, plants, humans, animals, and cities, and in new ways of teaching architecture that are more related to the land and less to the traditional studio system. After a period of adaptation and culture shock, Ursula feels that UNM supports all of her initiatives and is helping move her toward her goals.