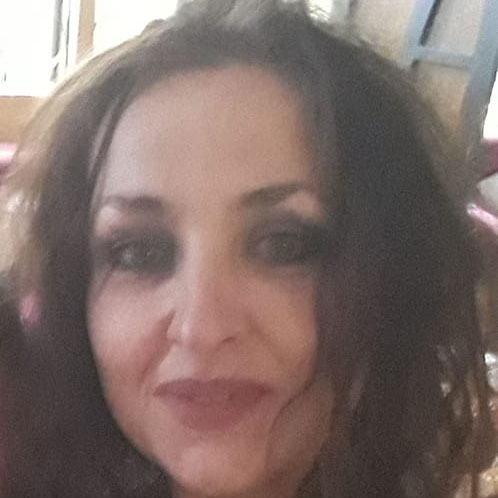 ---
Martina earned her degree in Political Science from the University of Florence (Italy) with a thesis on the North American Free Trade Agreement (NAFTA), focusing on its repercussions on labor and environmental standards in the US-Mexican border. She received her first Masters' degree in Management and Development of Human Resources from the University of Florence, assessing the challenges of international HR management and intercultural team building. She, right after, earned her second Masters' degree in Communication from the University of Florence, with a thesis on Intercultural Communication. Martina has worked as an instructor and researcher in Ecuador (the country she has been living in for the last 20 years) at Pontificia Universidad Catolica del Ecuador, Universidad San Francisco de Quito, and Universidad Central del Ecuador.
Since 2017, she has been an active member of Ecuador's Watershed Participatory Citizens' Councils, and -in June 2019-, she was elected National Coordinator of the Consejo Nacional Ciudadano Sectorial del Agua (Ecuador's civil society participatory body in charge of water management and planning oversight), veiling for equity and parity in water redistribution, and its sustainable use.
Martina completed all the requirements for her PhD degree in Latin American Studies from The University of New Mexico in May 2020, with concentrations in International Management and Build Environment.
Martina has always been interested in water legislation as it affects community development efforts, and in how normative frameworks translate into the day-to-day wellbeing of subsistence-farming communities. Her doctoral research focused on Ecuador's new water legal framework, and on the impact of the Ecuadorian State national water policy and discourse vs plurinatioinal community realities, and Buen Vivir perspectives. 
Her work had a multidisciplinary approach that combined Water Policy Analysis, and Community and Regional Planning. She applied participatory action research and communication-based ethnographic methods to unveil the tensions vs encounters that different normative levels and stakeholders have about the relevance of water, and the power dynamics inherent within the diverse ontologies and knowledge associated with water practice.
Her interculturally focused research, using Political Ecology as an overarching frame, and Participatory Action Research as her primary tool, probed the diverse perceptions of the repercussions of Ecuador's new water law (LORHUyA, 2014) on the Buen Vivir of Indigenous, Montubio, and Afro-Ecuadorian Campesino's communities, accompanying them in their struggle to overcome colonial Western-knowledge-superiority biases, traditionally subordinating plurinational customary water management traditions and knowledges, along their own path to sustainable water development.
Martina's research interests include the use of communication-based ethnographic methods for local development of rural Buen Vivir and the enhancement of social justice in Latin America. Her future plans involve monitoring  the extent to which the state is successfully advancing its plurinational, environmental, redistributive, and citizens' participation agendas in the context of water, recognizing the impact of plurinationality on the enhancement of environmental conservation, and probing the intimate relationship between land, water and identity, as well as the assessment of new culturally infused, hybrid ways of water management, and of the ways these intertwine with the development of 'hydrosocial territories', and the self-determined wellbeing of the populations inhabiting them.
Martina came to UNM with her 8-year-old daughter Sophia, overcoming the challenges of being a 'PhD-Mom' on her own in a foreign country. She is very grateful to the terrific team at the UNM's Latin American and Iberian Institute for all the support she received. Although, it is not easy for a single mom to have the courage to pursue a PhD (and she admits she panicked at first),  she feels that UNM supported all of her initiatives, and not only has made it possible for a female-instructor to move toward her professional and academic growth, but also to be an example for her child. 
Thank you UNM, and thank you wonderful people of LAII, you will always be in my heart!