Fátimadel Angel Guevara
MALAS | 2020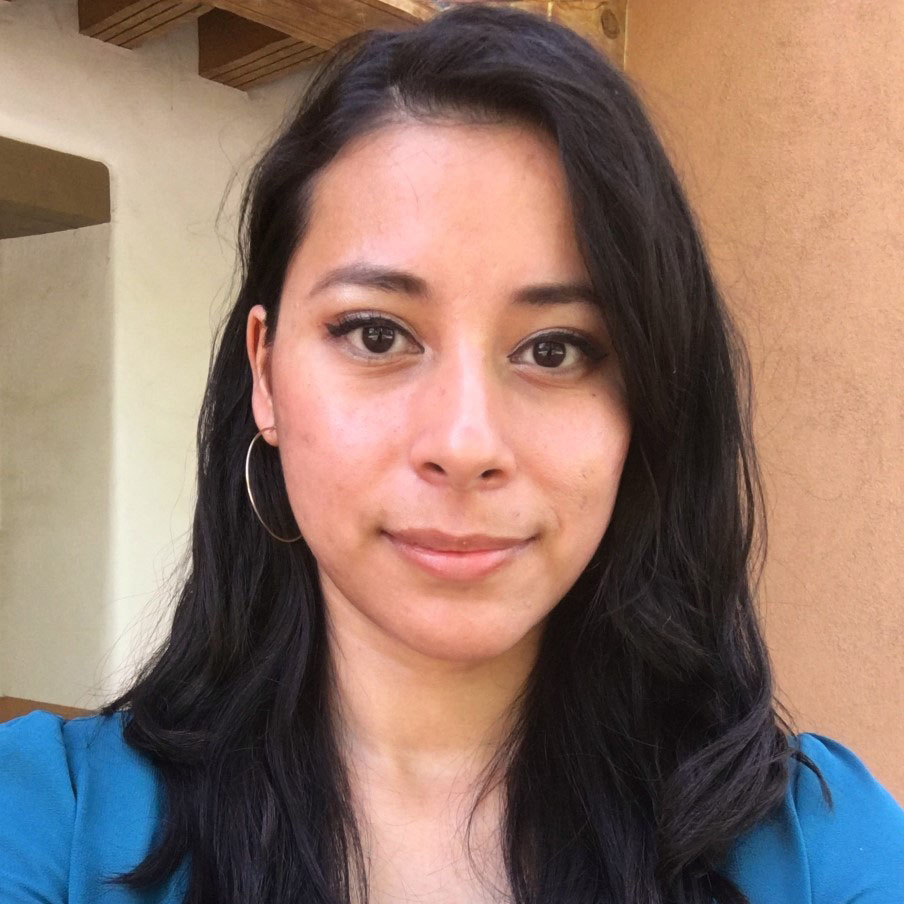 ---
Fátima Del Angel Guevara came to the MALAS program in 2018 after having earned a BA in International Relations from the Universidad Autónoma de Nuevo León. She was born and raised in Northern Mexico and gained professional experience working in the tourism industry in Mexico before moving to the U.S.  
She decided to pursue her master's degree at UNM after taking an intensive English language program at CELAC and learning about New Mexico's Indigenous heritage and history. Throughout her graduate studies, Fatima learned Nahuatl language and had the opportunity to take a Nahuatl language program to meet with Native Nahuatl speakers in Chicontepec, Veracruz, which helped her improve her speaking skills and understanding of Nahua cosmovision as well as to reconnect her with her Indigenous heritage since her grandmother was a Nahua woman from La Huasteca Veracruzana.
During her master's program, Fatima took the concentrations of Indigenous Studies and Anthropology. While taking classes at the Anthropology department, Fatima developed an interest in ethnology in order to expand her studies on indigeneity. Moreover, as a graduate assistant, she worked with the Fideicomiso Archivo Plutarco Elías Calles y Fernando Torreblanca Digital Collection at UNM Libraries to provide Spanish-English language accessibility and free access to researchers through NM Digital Collections. These experiences enabled her to gain a better understanding of Mexico's history, Indigenous cultures, and relations with the United States and Latin America.
Fatima's research interests are identity, Indigenous social movements, curanderismo, Indigenous cosmovisions, Indigenous feminism, and Indigenous tourism.
Fatima hopes to use her academic experiences in her professional career to collaborate with Indigenous communities to design tourism programs that are centered on the community's values and needs.