Benjamin Waddell
MA in Latin American Studies | 2009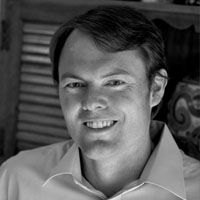 ---
Job : Associate Professor of Sociology, Ciminology, and Borderlands; Fort Lewis College
Location : Durango, CO

Benjamin James Waddell is a first-generation college student who grew up in Colorado and New Mexico. Around the age of 12 he began working on construction sites in and around Telluride, CO, where he met countless immigrants from Latin America. Captivated by these individuals' astounding efforts to overcome adversity, Ben chose to study issues related to poverty, inequality, and emigration in the Americas.
Ben holds a Ph.D. in Sociology (2013, University of New Mexico), a M.A in Latin American Studies (2009, University of New Mexico), and a B.A. in International Affairs (2005, CU Boulder). As a scholar, Ben researches the impact of international migration on human well-being. He has publications in Sociology of Development, Latin American Research Review,The Social Science Journal and Rural Sociology. Ben's work has also appeared in the Huffington Post, The Conversation, and Global Americans.
Ben's primary interest continues to lie in the realm of education, which he believes is the heartbeat of humanity. As an educator, Ben aims to promote equal opportunity structures for all people regardless of the conditions they were born into. His favorite quote comes from Albert Einstein, who once wrote, "Imagination is more important than knowledge. For knowledge is limited, whereas imagination embraces the world, stimulating progress, giving birth to evolution." In this spirit, his goal as an educator is to help students imagine a better world.