MALAS/MPH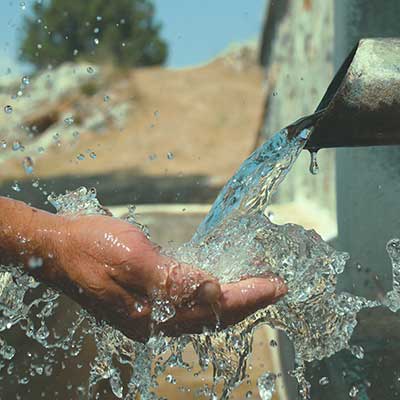 The Master of Arts (MA) in Latin American Studies and Master of Public Health (MPH) dual degree program is intended to prepare graduates to improve the health of Latin American populations and Latinx populations in the United States, with a primary focus on New Mexico, the Southwest, the United States/Mexico border region, and regions south of the border.  LAS content supplements the MPH program with in-depth study of languages, cultures, and societies that help prepare graduates to work effectively either in Latin America or with Latinx populations within the United States. 
The MALAS/MPH program requires 63 credit hours. A minimum of 21 credit hours are required in Latin American Studies courses, and a minimum of 42 credit hours are required in Public Health courses. At least 13 credit hours of the MPH component must have significant content related to Latin America or Latinx communities in the United States, to enable the student to integrate the content and practice of the two degrees.
Coursework for the MALAS component program includes LTAM 510 and a minimum of 12 credit hours from one concentration.
The MPH component of the program requires a minimum of 42 credit hours as follows:
15 credit hours of MPH component core: PH 501, 502, 503, 538, 552;
6 credit hours of additional MPH component courses: PH 507; 533 or 555;
11 credit hours: MPH courses with Latin American Studies content as follows: PH 579, 583; 596 or 597; 598; and Public Health courses with Latin American/U.S. Latinx content or courses throughout the university with demonstrated content on health and Latin America (3 credit hours);
10 credit hours: Related electives. Must include 3 credit hours of shared Public Health/Latin American Studies content.
Courses that may be taken as shared electives must include at least 40% of Latin American Studies content. Students may seek approval from the MPH Program Director and the Latin American Studies Associate Director for Academic Programs to count other graduate courses toward their elective credit hours. Students are strongly encouraged to discuss with their Public Health advisor their particular interests, for example: policy, community health, or epidemiology, and relevant courses offered throughout the University.
Exit requirements for the dual degree program include a professional paper that spans topics from public health and the MALAS concentration, a master's exam in Public Health, and either PH 596 Professional Paper or PH 597 Public Health Integrative Experience. The Integrative Experience or the professional paper must address a public health topic related to Latin America or Latinx populations in the U.S. The professional paper is supervised by a committee of three faculty members, including at least one Latin American Studies faculty member from outside the MPH program.
Save
Save
Save