MALAS/MCRP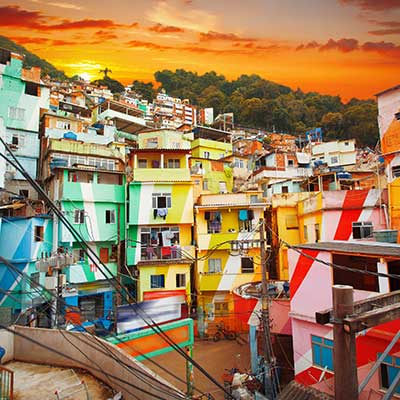 This dual degree program is designed for students who are interested in the professional practice of planning in a Latin American context. The Community & Regional Planning program is dedicated to planning and advocating for sustainable communities and ecosystems throughout the Southwest region and Latin America. MALAS/MCRP students learn to assist Latin American communities to create community-based plans and programs that sustain and enhance their culture, resource base, built environment and economic vitality. The program promotes participatory processes that respond to community identities and development needs.
The MA in Latin American Studies and MCRP dual degree program requires a minimum of 54 credit hours. The required graduate credit hours include:
CRP 578, a 3 credit hour bridge seminar;
16 credit hours of Community and Regional Planning coursework: CRP 500, 511, 536, 580, 587;
24 credit hours of Latin American Studies coursework, including LTAM 510 and a minimum of 12 credit hours from one concentration in the M.A. in Latin American Studies program;
8 credit hours of professional project, capstone studio (including preparation seminar), or thesis: CRP (588 and 589) or 597 or 598 or 599; and
3 elective credit hours of Community and Regional Planning coursework.
Students must also demonstrate capacity in two Community and Regional Planning competency areas, as determined in consultation with their advisors: 1) Providing a real-time professional deliverable to a client, and 2) Using spatial analysis to analyze planning problems and develop planning solutions. Each candidate is required to complete the relevant MALAS and MCRP exit requirements.
Save