The Heirs of Malintzin: Gendered Hierarchies in the "Spiritual Conquest" of Sinaloa
Jason Dyck, University of Western Ontario
---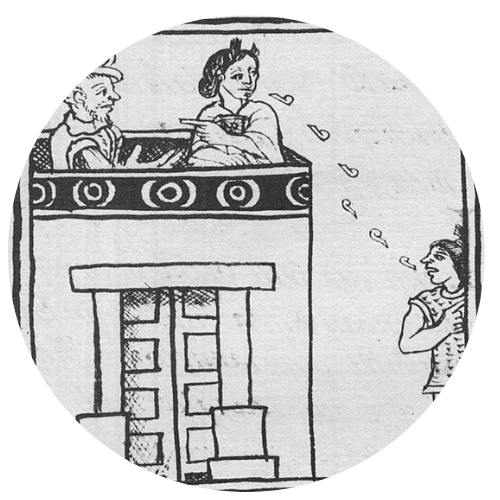 Tuesday, May 10, 2022 | 02:00 pm
About:
After his death in 1594, Jesuits hailed Gonzalo de Tapia as a proto-martyr of their missions in northwestern New Spain. They did not do the same for María, Tapia's Indigenous translator who died together with him on the same day in Tovoropa. In this talk, I offer a reconstruction of María's life by piecing together references to her in Jesuit letters, anuas, relations, and manuscript histories. Questioning the gendered hierarchies of mission histories, I argue that María's life highlights the important yet often overlooked roles Indigenous women played as lay missionaries in the evangelization of Sinaloa in the late sixteenth and early seventeenth centuries.

Jason Dyck is a historian of the early modern Spanish world and a Teaching and Learning Librarian at the University of Western Ontario. His research focuses on religion, missionary work, sacred history, and Jesuit historiography in colonial Latin America.

Image Source: Bernardino de Sahagún et al, Malinche Translating from Palace Roof Top in Florentine Codex, 1570-1585, Biblioteca Medicea Laurenziana, Italy.
Notes:
This event is free and open to the public.