Literature Guides
The LAII's Literature Guides are lesson plans and activities that accompany young adult novels that engage in some way with Latin America, the Caribbean or Latinos in the United States. Each guide includes background on the author and book, thematic lessons and activities, and resources to support or extend the use of the book in the classroom. The lesson plans and activities encourage the teaching of literacy through the content areas and are linked to the Common Core State Standards. 
We also have several guides to selected children's books that were recognized by the Américas Award.  
---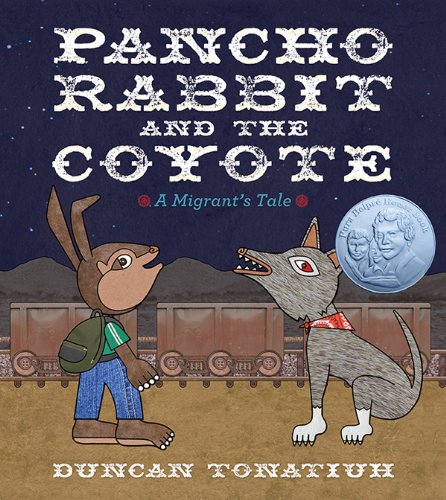 PANCHO RABBIT AND THE COYOTE: A MIGRANT'S TALE
Tonatiuh, Duncan | Harry N. Abrams, 2013 | United States/Mexico
In this allegorical picture book, a young rabbit named Pancho eagerly awaits his papa's return. Papa Rabbit traveled north two years ago to find work in the great carrot and lettuce fields to earn money for his family. When Papa does not return, Pancho sets out to find him. He packs Papa's favorite meal—mole, rice and beans, a heap of warm tortillas, and a jug of aguamiel—and heads north. He meets a coyote, who offers to help Pancho in exchange for some of Papa's food. They travel together until the food is gone and the coyote decides he is still hungry . . . for Pancho! Duncan Tonatiuh brings to light the hardship and struggles faced by thousands of families who seek to make better lives for themselves and their children by illegally crossing the border.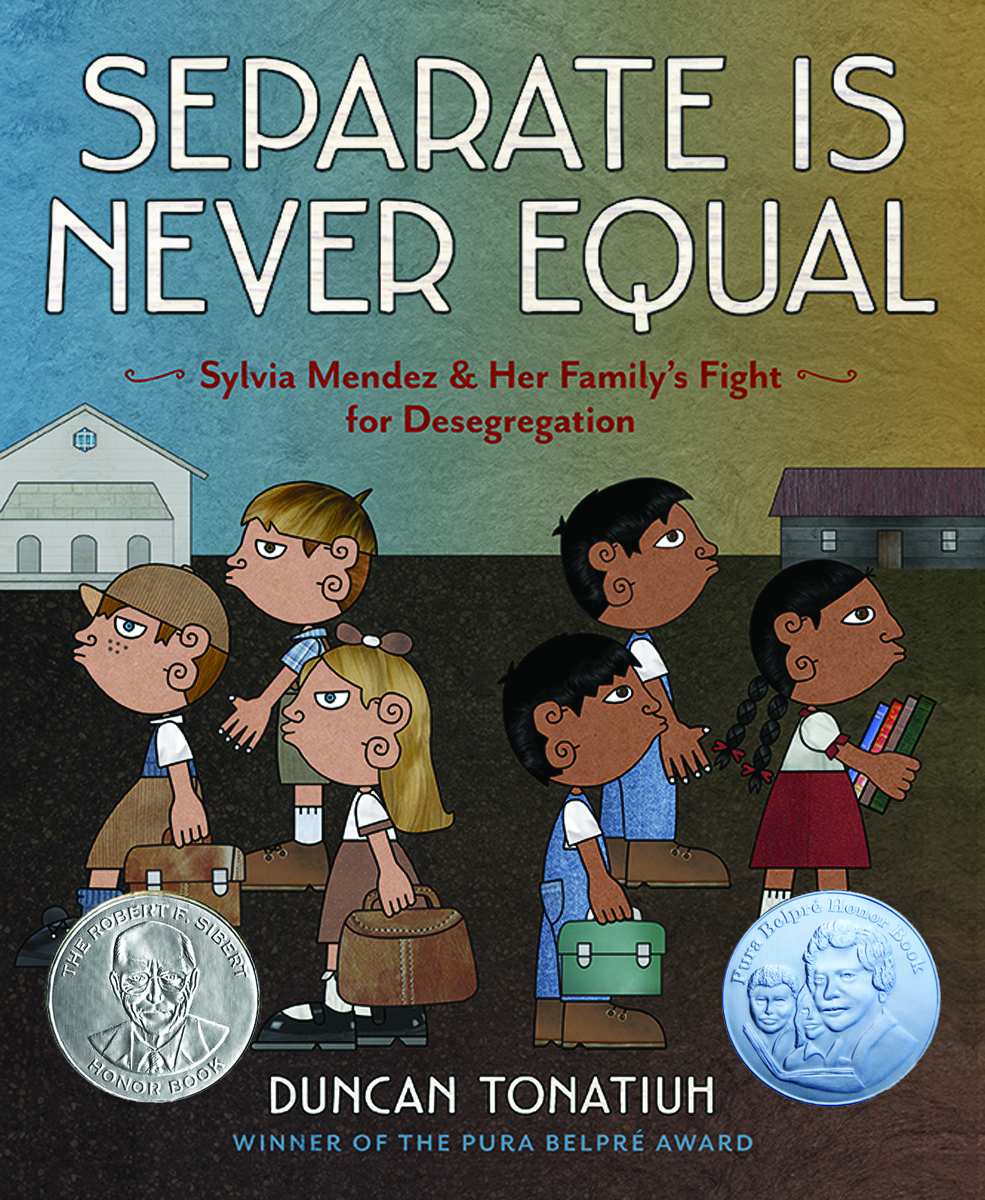 SEPARATE IS NEVER EQUAL: SYLVIA MENDEZ AND HER FAMILY'S FIGHT FOR DESEGREGATION
Tonatiuh, Duncan | Harry N. Abrams, 2014 | United States/Mexico
Almost 10 years before Brown vs. Board of Education, Sylvia Mendez and her parents helped end school segregation in California. An American citizen of Mexican and Puerto Rican heritage who spoke and wrote perfect English, Mendez was denied enrollment to a "Whites only" school. Her parents took action by organizing the Hispanic community and filing a lawsuit in federal district court. Their success eventually brought an end to the era of segregated education in California.