The Path to an International Non-Profit Career
---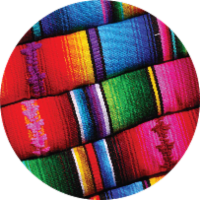 Thursday, January 27, 2022 | 05:30 pm
Virtual
About:
Learn about amazing careers from those who paved the way! What are jobs you can have in the international non-profit sector? What steps can help you be a success now and in the future?
Panelists:
Ernesto Archila, Senior Advisor at Oxfam America

Lucero Ortiz, Director for Partnerships and Capacity-Building at Kids in Need of Defense (KIND) Mexico

Emerita Torres, Vice President of Policy, Research and Advocacy for the Community Service Society of New York
Notes:
This lecture is free and open to the public. Individuals of all abilities are encouraged to attend LAII-sponsored events. If you are a person with a disability who requires a reasonable accommodation in order to participate in one of our events, please visit laii.unm.edu/events/accessibility.html. You can find more information on available accommodations on the UNM Accessibility Resource Center website. For more information, visit laii.unm.edu or contact laiioutreach@unm.edu.