LAII Community Programs Abroad
The LAII regularly offers international educational programs for community members. These programs normally do not provide academic credit, but instead provide informal educational experiences that allow members of the community to explore and learn about Latin America through dynamic, tailored itineraries. 
Maya Art and Archaeology Tour:  Mexico - Southern Yucatan Peninsula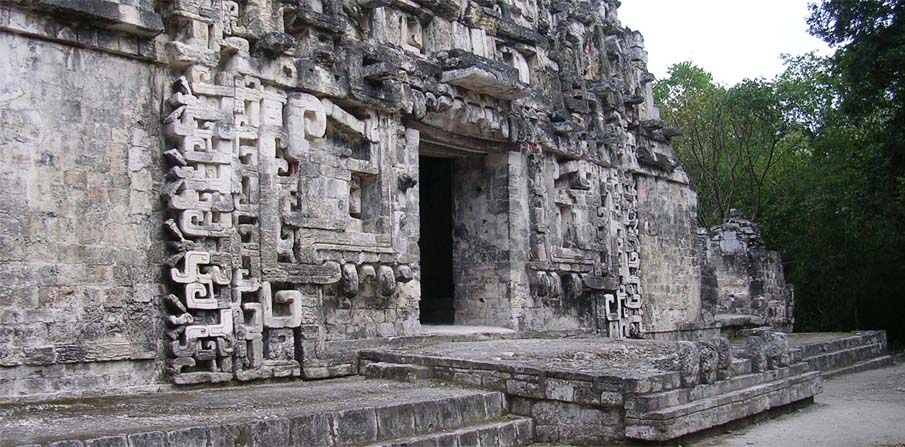 Date: May 11-20, 2019
Locations: San Cristóbal de las Casas, Palenque, Calakmul, and Tulúm
Overview: Join The University of New Mexico's (UNM) Latin American and Iberian Institute (LAII) as we travel through the states of Chiapas, Campeche, and Quintana Roo to visit ancient Maya archaeological sites and modern-day Maya communities.  The tour will begin in the colonial city of San Cristóbal de las Casas and head north to the ruins of Palenque, then east to the Calakmul Biosphere Reserve where we'll visit the UNESCO World Heritage Site of Calakmul.  Established around 500 B.C., Calakmul ruled the area until around A.D. 1000.  It was the seat of the important Ka'an or "Snake" dynasty which dominated the region and rivaled the cities of Tikal in Guatemala and Caracol in Belize.  It is also home to the tallest pyramid on the Yucatán Peninsula.  We'll visit the sites of Becán, Balamkú, Chicanná, Hormigüero, and Xpujil.  We'll stop at the ruins of Kohunlich and visit beautiful Laguna Bacalar as we make our way up the Caribbean coast to Tulúm.  Dr. Margaret Jackson, UNM Associate Professor of Pre-Colombian Art History, will co-lead the tour with LAII staff.  Don't miss this amazing opportunity to explore fascinating Maya archaeological sites while experiencing the rich biodiversity of the flora and fauna of the region.
Course credit for Spring 2019 semester is available - please contact Dr. Margaret Jackson at mars@unm.edu for more information.
The application deadline has passed and the trip is currently full.  We hope to be offering a similar trip next year.  If interested, please send an email to LAII Program Manager M. Robyn Côté at rcote@unm.edu.  We look forward to having you join us on future educational tours.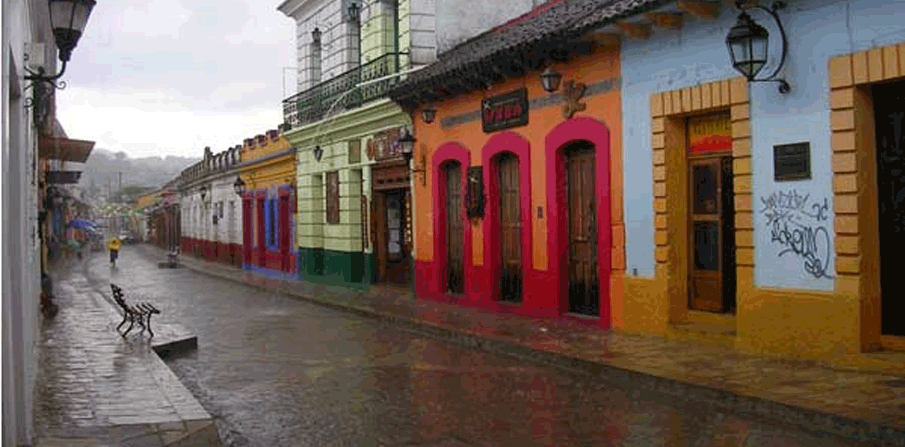 Below is the program itinerary (subject to change).
Saturday, May 11  
Departure from US (not included in tour price)
Arrival at Tuxtla Gutiérrez International Airport
Transfer to San Cristóbal de las Casas (on your own)
Check-in at Hotel Casa Mexicana
Dinner on your own
Sunday, May 12
Tour of modern-day highland community of San Cristóbal de las Casas
Group lunch at TierrAdentro to hear lecture on local Zapatista movement
Afternoon free
Dinner on your own
Monday, May 13
Early hotel check-out
Travel by bus to Palenque (5 hrs), with stop at ruins of Toniná and/or Agua Azul falls
Lunch on your own
Check in at Hotel Chablis in Palenque
Group dinner; evening free
Tuesday, May 14
Guided tour of Maya ruins of Palenque
Lunch on your own
Afternoon visit to Palenque museum
Group dinner at El Panchán
Wednesday, May 15
Early hotel check-out
Travel to Xpujil by bus (5 hrs)
Check-in at Cabañas Zoh Laguna; sack lunch provided
Optional trip to Maya ruins of Hormigüero
Dinner on your own
Thursday, May 16
Guided tour of Maya ruins of Becán, Chicanná, and Xpujil
Sack lunch provided
Visit to modern-day Maya community of 20 de noviembre
Dinner on your own
Friday, May 17
Guided tour of Maya ruins of Balamkú
Guided tour of Maya ruins of Calakmul
Sack lunch provided
Dinner on your own
Saturday, May 18
Check-out of Cabañas Zoh Laguna
Travel by bus to Tulúm (4 hrs) with stop at Maya ruins of Kohunlich
Group lunch at Laguna Bacalar
Check-in at hotel in Tulúm
Dinner on your own
Sunday, May 19
Guided tour of Maya ruins of Tulúm
Group lunch in Tulúm
Afternoon free to go to beach or visit Gran Cenote or Xel-Há Park (on your own)
Dinner on your own
Monday, May 20
Hotel check-out
Transfer to Cancún International Airport
Return flight to US (not included in tour price)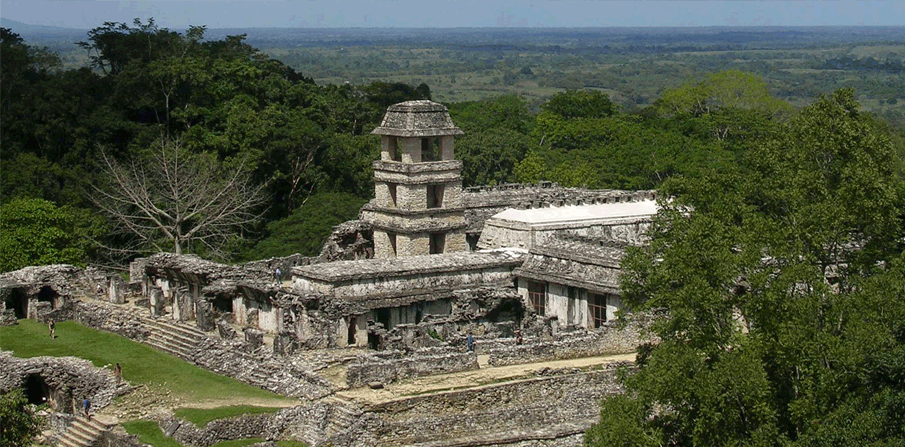 The program cost is:
$2448 (double occupancy)
$2796 (single occupancy)
The program cost includes:
9 nights' lodging in 3-star hotels
Breakfast and 8 group meals (either lunch or dinner) as indicated in the program
Ground transportation for all scheduled activities
Entrance/Program fees associated with scheduled activities (unless otherwise indicated)
Guides and translation for programmed activities
Health insurance
The program cost does not include:
Airfare to/from Tuxtla Gutiérrez or Cancún
Transportation from Tuxtla Gutiérrez International Airport to San Cristóbal de las Casas (1 hr)
Passport or visa arrangements
One meal per day (unless listed); meals on travel days
Drinks not included with meals
Optional and/or unscheduled activities (including transportation for those activities)
* Payments accepted via check or credit card
Important Deadlines
The application deadline has passed and the trip is currently full.
March 25, 2019: Registered participants must submit final payment
Application Materials and Payment
Complete and return the registration form;
Submit a copy of a valid passport;
Submit deposit to the LAII either through: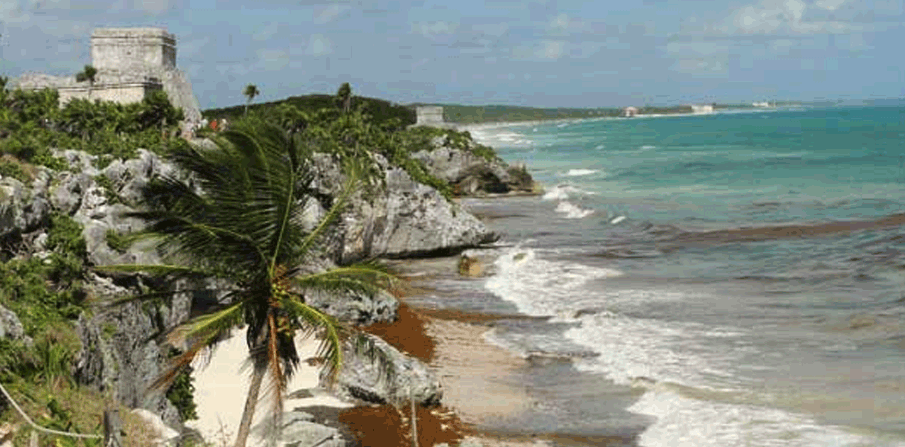 For more information, please contact LAII Program Manager M. Robyn Côté by completing the form below: