David Henkel
Professor Emeritus, Community and Regional Planning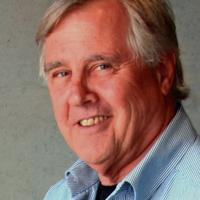 Professor Emeritus David Henkel has taught in the Community and Regional Planning program since 1985, and has been a full faculty member since 1992. He earned his PhD in the Sociology of Development (with minors in City and Regional Planning and in International Agriculture) from Cornell University, and his BA and MA from the University of Pennsylvania in South Asia Regional Studies. In the 1970s and 1980s he served as Director of the New Mexico Economic Development Division as well as Director of Planning for the Southwest Border Regional Commission. His professional experience includes regional planning and job creation studies, rapid rural appraisal, land suitability analysis, ecotourism, and transnational natural resource management.
Henkel's areas of interest include the US Southwest, Latin America, Western Europe, and Southeast Asia. His current research includes environmental justice; protected area management; and transboundary planning. Among other activities he has prepared local comprehensive and regional development plans in New Mexico, conducted applied research in the US-Mexico border region, and coordinated a project that developed a graduate natural resources planning program in Mexico. He currently works in French, Spanish and Welsh languages.
Henkel has taught Analytical Methods for Planners, Cultural Aspects of Community Development, Regional Planning Process, Natural Resources Field Methods, Ecotourism as Sustainable Development, and planning studios. He is a member of the American Planning Association, Association of Borderlands Scholars, Association of Collegiate Schools of Planning, and the Society for Human Ecology. He also is a member of the Board of Directors of the American Friends Service Committee and of the Earth Works Institute.
---
Education
PhD in the Sociology of Development, Cornell University
MA in South Asia Regional Studies, University of Pennsylvania
BA in South Asia Regional Studies, University of Pennsylvania
Research Areas
Community Economic Development
Eco-Tourism
Trans-Border Resource Planning and Management
Country Specialization(s)
Costa Rica
Mexico
US Southwest