Requirements
Requirements for an undergraduate degree in Latin American Studies vary.
The undergraduate program in Latin American Studies provides a solid foundation in language skills and area competence for careers in business, education, public service, or for further graduate/professional training. Students may choose to major or minor in LAS. UNM students enrolled in the Honors program have the option of completing a master's degree in LAS in conjunction with their undergraduate degree program. We also encourage CNM transfer students to continue their studies in Latin American Studies. Students interested in any of these options should contact the LAS undergraduate adviser and/or Honors adviser for more information.
Once students have completed either HIST 181 (History of Early Latin America) or HIST 182 (Modern Latin American History) they can be formally admitted to the major.
The major requires at least 36 credit hours of LAS coursework. HIST 181, HIST 182, and either LTAM 254 (Introduction to Latin American Society I: Social Sciences) or LTAM 355 (Introduction to Latin American Society II: Humanities) are required.
Students pursue courses in three areas to fulfill the 36 credit hours: language (12 hours), core (15 hours), and electives (9 hours).
Language
We want students to develop adequate language skills not only to gain a deeper understanding of the cultural nuances of the region but also to learn how to be effective communicators. LAS majors study two Latin American languages and choose from one of the following seven options.
Spanish concentration with Portuguese support skills: SPAN 301, SPAN 302, PORT 275
Portuguese concentration with Spanish support skills: PORT 311, PORT 312, SPAN 101, SPAN 102
Balanced Spanish and Portuguese concentration: SPAN 201, SPAN 202, PORT 276
Spanish concentration with Quechua or Quichua support skills: SPAN 301, SPAN 302, LING 401 (Topics: Quechua or Quichua I), LING 401 (Topics: Quechua or Quichua II)
Spanish concentration with K'iche' Maya support skills: SPAN 301, SPAN 302, LING 401 (Topics: K'iche' Maya I), LING 401 (Topics: K'iche' Maya II)
Portuguese concentration with Quechua or Quichua support skills: PORT 311, PORT 312, LING 401 (Topics: Quechua or Quichua I), LING 401 (Topics: Quechua or Quichua II)
Portuguese concentration with K'iche' Maya support skills: PORT 311, PORT 312, LING 401 (Topics: K'iche' Maya I), LING 401 (Topics: K'iche' Maya II)
Core
There are different disciplinary lenses through which Latin America is studied and we group those into Humanities and Social/Natural Sciences. Because the LAS major is so flexible and multi-disciplinary, we want students to choose one of those areas as their "core" to focus 15 hours of their courses.
Students who choose a core in Humanities will draw courses from Art History, Brazilian Literature, Cinematic Arts, History, Philosophy, Religious Studies, and Spanish American Literature.
Students who choose a core in Social/Natural Sciences will draw courses from Anthropology, Biology, Community and Regional Planning, Economics, History, International Management, Political Science, and Sociology.
Electives
Students must complete an additional 9 credit hours of LAS-related elective courses. Electives may fall within the humanities or social/natural sciences, regardless of the chosen Core focus.
A Few Details
The 3 required courses (HIST 181 and 182 and LTAM 254 or 255) are included in the total 36 credit hours required of the major. As such, they are counted towards your Core and/or Electives credit hours.
Also, the courses completed for the Core and Electives must come from at least three different departments/disciplines, and 18 of your 36 credits must be at the 300 level.
Finally, all students must submit to the LAS Advisor a paper written after the completion of 24 credit hours towards the major. The paper, written for a course completed for the major, should have at least 40% Latin American content, relate to the student's chosen core area of focus (either Humanities or Social Sciences), present an analytical argument based on data or texts, and be at least 5 pages in length. The paper is only graded by the instructor of the course, but the student's work helps LAS gauge how well students are meeting our preferred learning outcomes.
For students who want to complement another major, the LAS minor can be a great fit. Like the major, it offers the opportunity to strengthen language skills and expand multicultural understandings. Students complete 24 credit hours in the three areas (Language, Core, Electives). The minor shares the same guiding principles as explained above for the major but the credit hours are distributed as outlined below.
Language
Choose from one of the two options to complete 6 credit hours.
Spanish focus: SPAN 301 and SPAN 302
Portuguese focus: PORT 311 and PORT 312
Core
Choose a focus in either the Humanities or Social/Natural Sciences and complete 12 credit hours.
Electives
Complete 6 credit hours.
Required Courses
HIST 181 or HIST 182
LTAM 254 or LTAM 355
LAS has partnered with the Honors College to offer a shared-credit degrees program in which students enrolled in the Honors College can pursue an accelerated route to earning both a BA in Interdisciplinary Liberal Arts and an MA in LAS in only five years. Through this program, students can earn graduate MA LAS credit during their undergraduate career, thereby reducing the time needed to complete both degrees.
The MA LAS requires 36 credit hours of graduate work. Honors College Interdisciplinary Liberal Arts students can take a maximum of 18 shared credit hours (credit hours to be counted for both degrees) in MA LAS courses during their undergraduate program. Students design their 18 shared credit hours in coordination with their academic advisors in both Honors College and LAS. With the highly harmonious academic requirements of both programs, this could be done, among other ways, through a combination of the following:
Honors College students can choose an undergraduate minor or double major that would also satisfy MA LAS requirements. Students would choose courses that satisfy both their undergraduate minor or double major, and the MA LAS requirements.
Honors College students are required to take 18 credit hours of upper-division courses that enrich a student's knowledge in new environments and developing technologies; intercultural knowledge and competence; personal and social responsibility, including civic knowledge and engagement; and research fundamentals. Students could choose these courses so as to also satisfy MA LAS requirements.
A minimum 12 credit hours in a non-English language is needed for the Honors degree, which could additionally fulfill the MA LAS language requirement since MA students are required to take one upper-division course in a Latin American language.
To apply, students must be in good standing and nominated by the Honors College. The LAS graduate program admissions committee then reviews students' applications. Shared-credit degrees students need to meet regular MA LAS admission requirements, with two exceptions: students applying through Honors have the GRE requirement waived, and only two letters of recommendation are needed.
If a student is admitted to the MA LAS degree and then does not complete the graduate portion of the program, the undergraduate degree is still awarded when all undergraduate requirements are met. Completed graduate-level courses may be applied to either an undergraduate major or minor, as per existing policy.
LAS has partnered with CNM to facilitate the transfer of students to the UNM LAS major. With CNM's recently launched Latin American Studies degree, students can earn a significant number of credit hours at CNM which will then transfer to UNM to count towards the major. For more information and course guidance, contact: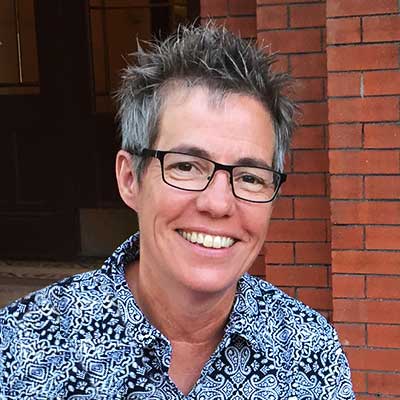 Associate Director for Program Development
Latin American & Iberian Institute
   (505) 277-7044
  akwolfe@unm.eduu