Kency Cornejo
Assistant Professor, Art and Art History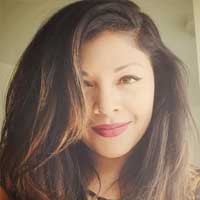 Assistant Professor Kency Cornejo received an appointment in the Department of Art and Art History at The University of New Mexico in 2014. She is a scholar of contemporary and modern Latin American art history, with emphasis on Central America and its diaspora. She offers a variety of undergraduate and graduate art history courses. Dr. Cornejo's teaching and research interests focus on a wide range of topics, including: art and politics, decoloniality, femicide, immigration, prisons, captivity, transnationalism, gangs, and indigenous rights and epistemologies. Currently, Cornejo is working on her first book manuscript based on her dissertation, 
Visual Disobedience: The Geopolitics of Experimental Art in Central America, 1990-Present,
which critically analyzes twenty-five years of contemporary art in post-war Central America.
---
Education
PhD in Art History and Visual Studies, Duke University (2014)
MA in Latin American Art History, University of Texas, Austin (2007)
BA in Art History, University of California, Los Angeles (2005)
Research Areas
Femicide
Immigration
Indigenous Rights and Epistemologies
Modern and Contemporary Art
Prisons
Race, Gender, (De)coloniality
Country Specialization(s)
Latin American Studies Courses
*Latin America-related courses offered during the past three years*
ARTH 429/529 Experimental Art & Politics in Latin America, Post-1968
ARTH 582 Decoloniality and Art
ARTH 429 /583 Curatorial Practices: Exh Ltam & Lat Art
ARTH 582 Contemporary Art of Central America and its Diaspora
ARTH 429/529 Modern Latin American Art
ARTH 429/529 Decoloniality, Indigeneity, and Art in Latin America