Ivan Sandoval-Cervantes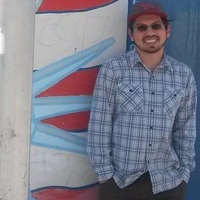 Ivan Sandoval-Cervantes is a visiting assistant professor in the Department of Sociology at the University of Texas at El Paso. His research emphasizes the connections between different forms of mobility, particularly internal and transnational migrations, and how these shape social relations, gender and racial identities in Mexico and in the United States. He is currently developing a book manuscript based on his dissertation that focuses on how masculinity and femininity shape, and are shaped by, internal and transnational migrations.
As a Visiting Scholar with the LAII, Sandoval-Cervantes is focusing on two research projects.
 (1) A project investigating the lives of indigenous soldiers in the Mexican military, focusing on the relationship between indigeneity and nationalism, and "the war on drugs."

(2) A project examining the emergent animal rights movement in urban Mexico in the midst of continuous violence and ongoing challenges to the Mexican legal system - for which he is currently conducting research in Ciudad Juárez, México and El Paso, Texas.
---